WB: API condemns media trial of pulmonologist on allegations of sexual misconduct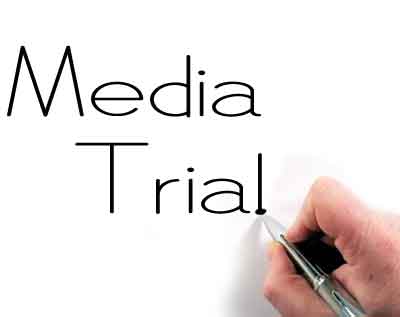 Kolkata: Taking a strong view of the public humiliation faced by doctors in case of untoward instances, The Association of Physicians of India, West Bengal Branch has strongly condemned the names of doctors being revealed in the media in such circumstances.
This comes after, a complaint was filed against a Senior pulmonologist in Kolkata on allegations of " sexual indecency" by a female patient. Following the complaint of the patient, that she was allegedly molested by the doctor, the police arrested the doctor. The news was then revealed in the media.
The  Association of Physicians of India has now condemned on very strong terms, the release of his name by the media and identity even before the alleged misconduct has been proven. A press release taken out by the organisation to this effect clearly stated
"As much as it is important to conceal the identity of the 'alleged victim' in cases of alleged 'sexual misconduct'. It is also very crucial to conceal the identity of the 'alleged tormenter'. Because, investigations may prove that the 'alleged tormenter' was actually the 'real victim'. If such is the case will those responsible for tarnishing his reputation spend all their time and money to bring his reputation back?"
Pointing out that revelations of names in such cases only add to tarnishing the reputation of professionals, the association stated, "It requires immense sacrifice of the comforts of youth and family; decades of perseverance and dedication; a life filled with enormous empathy for patients and mentoring of juniors for a doctor to build his experience and reputation. How can reputation built with such enormous effort and care be tarnished in the blink of an eye by allegations that are neither authenticated nor proved? If clinical examination of one patient results into such a disastrous fate for a doctor, then it becomes a serious professional hazard for all the doctors, which may severely affect the whole population and the society at large."
"At this moment we are not sure about the mental state of the patient in question; neither do we know about her awareness of medical services. All this has to be taken into account before blaming and charging one of our senior member and colleague who happens to be a 'father-figure' for many of us",the association added in defence of the doctor.