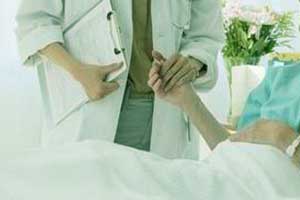 Kolkata: The West Bengal Government is planning to set up comprehensive geriatric care units in various districts hospitals of the state.
The units would be exclusive centres for the elderly, which would understand their medical backgrounds and offer them customised care.
The project will be carried out in various phases, with pilot projects in some districts to start with.
................................ Advertisement ................................
Currently, there are separate arrangements for elderly citizens in the outpatient departments (OPD) of all the State-run hospitals and medical colleges in Bengal.
................................ Advertisement ................................
The existing infrastructure of elderly care in some of the hospitals across the State will be given a complete overhaul.
Specialised geriatric care centres would be set at the district-level where proficient geriatricians and allied medical professionals will provide a comprehensive assessment to address all-around needs of a patient and recommend the best treatment.
According to sources in the Health Department, there are plans to divide the geriatric care centres into four zones – Outpatient Care, In-Patient Care, Emergency Care and Home Healthcare.
They will offer comprehensive physical, cognitive and psycho-social assessments, a personal care plan, rehabilitation, and recommendations on the safe use of medicines.
Author Details
Garima joined Medical Dialogues in the year 2017 and is currently working as a Senior Editor. She looks after all the Healthcare news pertaining to Medico-legal cases, MCI/DCI decisions, Medical Education issues, government policies as well as all the news and updates concerning Medical and Dental Colleges in India. She is a graduate from Delhi University. She can be contacted at editorial@medicaldialogues.in Contact no. 011-43720751
To know about our editorial team click here
................................ Advertisement ................................
1 comment(s) on WB: Govt plans to open Geriatric Care Units in District Hospitals