WE are not handing over Government Hospitals to any Private Players: Punjab Health Minister Issues Clarification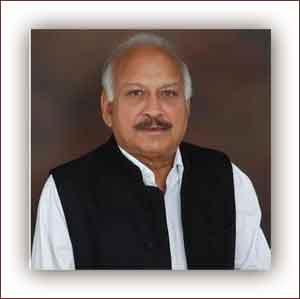 Chandigarh:  Taking cognizance of media reports that the state government has decided to handover health institutions especially Primary Health Centres and Community Health Centres situated in rural areas to private parties in PPP mode, Punjab Health and Family Welfare Minister Brahm Mohindra on Monday clarified that there is 'no such move' to handover these institutions to private parties.
In a communiqué here, Mr Mohindra said that the intent of the present government is to strengthen the Public Health System. The ban on recruitment imposed by the previous government was removed and the Health Department has got 306 doctors through PPSC in the month of October 2018. Similarly, 513 posts of Medical Officer (Specialist MS/MD) were advertised.
However, due to inadequate response, the department has been able to appoint only 140 Specialist doctors. As per instructions dated 2015 of the previous government, doctors appointed were given a fixed salary of Rs 15,600 for the first three years. This government decided to grant them full salary and allowances including NPA.
He informed that the department has been pursuing the case for transfer of 750 Rural Medical Officers (RMO) from Rural Development & Panchayats department to Health Department. There are still 373 of Specialists and 256 Medical Officers are vacant and very soon these posts are being filled up.
Health & Wellness Centres have been opened in 190 sub-centres and 239 PHCs. 258 candidates after completion of their training would be available at the end of February 2019 and 258 more sub-centres would be converted into Health and Wellness Centres.
A proposal for filling up all the posts of doctors and paramedics is being moved to the cabinet. Besides 866 employees of various categories have been appointed under National Health Mission by the present government and case for filling up of 2100 posts is under process.
Similarly, he said, the finance department has recently permitted the Health department to fill-up total vacancies of Medical Officers and Para-medical staffs of ESI hospital temporarily till the regular staff is appointed. 80 new ambulances under 108 services providing emergency patient transport services shall be shortly added to the fleet.
The department is going to launch Sarbat Sehat Bima Yojana for Rs 5 lakh insurance cover from March 1, 2019, benefitting 43 lakh families in the state. The health department has prepared a comprehensive plan for strengthening the sub-divisional hospitals and district hospitals so as to ensure that maximum people avail the treatment in government hospitals under the insurance scheme.
Mr Mohindra further said that due to the shortage of specialists and because of various reasons state governments across India are not able to attract an adequate number of specialists. The department has been getting requests from doctors, NGOs and others for giving them an opportunity to provide services in the government health institutions.
Three offers are already under consideration- one each from Cardiologist for SBS Nagar and Patiala and one for providing service in Community Health Centre in Ludhiana.
The Central government has also issued guidelines for co-locating private players for treatment of diseases in the government institutions. They can be engaged for a particular service for government hospitals. The centre is also prepared to extend financial help in this regard. The Health Department is attempting to formulate a policy after hearing all the stakeholders, he added.
He said that it was in this context that an advertisement was given in the press inviting expression of interest from the private NGO, doctors or others for providing services in the Government Hospitals and running of health institutions situated in difficult areas. Inviting expression of interest is to get ideas on how the government can provide all health care services even in remote areas where the state government have dearth of doctors and paramedics. If at all, it happens, by no means shall there be any extra financial burden on the patients i.e. existing government hospital rates shall be charged from them.
Based on the response, he said, a pilot in 1-2 institutions will be tried. There are many successful PPP mode projects in Health and Medical Education Department. For example- Punjab Institute of Medical Sciences (PIMS) Jalandhar, two Max Hospitals at Mohali and Bathinda and one Indus Hospital in Village Pirjain (Fatehgarh Sahib).
Mr Mohindra also appealed to the PCMS doctors that they should have no fear in this regard, the department has been issuing the advertisements time to time for the recruitment of specialists and doctors. The department is determined to improve and strengthen its hospitals from the NHM and State budget.