West Bengal : Cardiac patient dies, family alleges medical negligence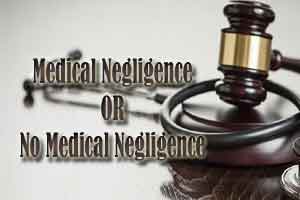 Kolkata: Family members of a middle-aged man, who died at a city private hospital reportedly due to cardiac problems, today lodged a complaint with the police alleging medical negligence.
Sunil Pandey was admitted to a private hospital last week with cardiac problems for which he underwent an operation, the police said.
A couple of days later, Pandeys left leg was amputated after which the patients condition deteriorated and he was shifted to ventilation.
Pandey died this morning reportedly due to a cardiac failure and his family lodged a complaint with the Purba Jadavpur Police Station alleging medical negligence on the part of the private hospital.
"Hospital authorities said that he was fine after the operation but his condition started deteriorating. We were told that if we want to save his life we have to give consent to ampute his left leg because there was a blood clot in the lower portion," the patients wife Sujata Pandey said.
"But even after that his condition never improved and yesterday morning it deteriorated too much. We requested hospital authorities several times but there was no doctor to attend him and this morning he passed away," Sujata said.
She claimed that her husband was not a diabetic, nor he had high blood pressure.
"In fact, he drove to the hospital the day when he was admitted ...I want justice," she said.
A senior officer of the police station said, "We are looking into the matter... We are contacting the hospital authorities and will check the details of treatment."