West Bengal Clinical Establishment Act: Docs protest, demands amendment in 2 weeks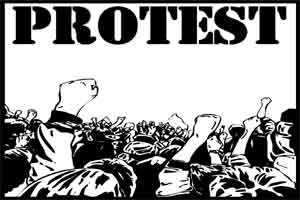 Kolkata: Unsatisfied with the West Bengal Clinical Establishment Act, thousand of doctors walked  in protest demanding a revocation of anti-doctor and anti-people clauses in the said bill.
According to the doctors, the new West Bengal Clinical Establishment Act has clause which they claimed as "anti doctor" clause.
The doctors have threaten the Bengal government and has gave two weeks time to make the changes in law.
"We will give them two weeks' time and if they don't take up the issue in consultation with us, then we will sit for a dharna infront of BC Roy House," Indian Medical Association (south Kolkata branch) President R.D. Dubey, also a member of the West Bengal Medical Council told IANS.
Medical Dialogues team had earlier reported that with an aim at regulating the private hospitals and nursing homes, West bengal Assembly passed the West Bengal Clinical Establishments (Registration, Regulation and Transparency) Bill 2017
"This Bill aims at bringing transparency, ending harassment of patients and taking steps to stop medical negligence," Chief Minister Mamata Banerjee, who holds the health portfolio, had said while presenting the Bill in the Assembly.
Read also: 
WB Passes Stringent Act to Control Private Healthcare, IMA stands in opposition
Earlier demanding amendments in the Bill, the Indian Medical Association(IMA) also requested the Bengal government  to made some changes, where IMA stated "The Medical Association is not against regulations and accountability, but the manner it has been put into the Law is contradictory to the Central Establishment Act. The IMA wants a single-window accountability, a single-window regulation and that's not there in this Act," IMA President KK Aggarwal  had said.
Read also: IMA seeks amendments to West Bengal Clinical Establishments Act