Are West Bengal Private Hospitals refusing to Admit Emergency Patients?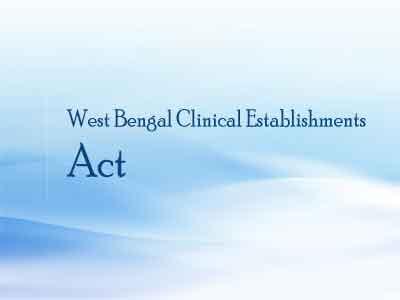 Kolkata: With the introduction of West Bengal Clinical Establishment Act, reports seem to be flowing in that the private hospitals in the state are fearing to accept emergency cases, fearing that a patient's death might lead to them facing the wrath of the government. This in turn as caused tremendous burden on states government hospitals, most of which are already overburdened with queues of patients.
Millenium Post reveals, since the enactment of ACT, that SSKM Hospital, the only super-specialty hospital government hospital in Bengal has been overloaded with critical care patients who are being transferred by the private hospitals in recent days citing various reasons. The inflow of critical patients has gone up as high as 30%.
As per the past few months data, the other state run medical colleges including the Calcutta Medical College and Hospital and the NRS Medical College and Hospital have also registered a sharp rise in the number of critical patients.
The main reason cited for the reverse inflow of patients from private hospitals to government hospitals has been cited by many as the enactment of the West Bengal Clinical Establishment Act, that makes hospitals and doctors more accountable to the care of their patients. It is reported that the act has introduced severe penalties for private hospitals ranging from monetary compensation to proceedings under the Indian Penal Code and seizure of property — if patients suffer or die because of negligence or bad management or are forced to pay inflated bills. Staying in fear of something going wrong, hospitals are actually referring patients to government setups citing one reason or another
Medical Dialogues team had earlier reported that Unsatisfied with the West Bengal Clinical Establishment Act, thousand of doctors walked in protest demanding a revocation of anti-doctor and anti-people clauses in the said bill.
Read also: West Bengal Clinical Establishment Act: Docs protest, demands amendment in 2 weeks