Where is AIIMS-like hospital promised last year: Goa Congress to FM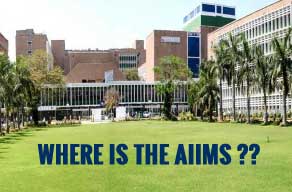 Panaji:  Reacting to the Union Budget presented by Finance Minister Arun Jaitley, the Congress asked why the last times promise of setting up a facility on the lines of the All India Institute of Medical Sciences (AIIMS) in Goa hasn't been fulfilled yet.
"The union finance minister should first set up an AIIMS-type hospital here. He had announced a year ago that a special AIIMS-type hospital would be set up in Goa," state Congress chief Shantaram Naik said in a statement.
Naik also said that only a fool will believe that India is now a fast-growing economy. Due to BJPs rash policies and increasing intolerance, violence and riots, investors are preferring other countries, the Congress leader said.