WHO cautions against MERS, as Thailand reports fresh case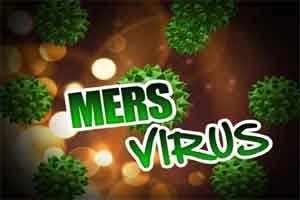 The WHO has cautioned the Southeast Asian nations against risks of the deadly Middle East Respiratory Syndrome corona virus (MERS CoV), after Thailand confirmed a fresh case.

"The new case of MERS CoV is a reminder of the continued risk of importation of the disease from countries where it still persists," said World Health Organisation South-East Asia Region's regional director Poonam Khetrapal.

"There is a need for all Southeast Asian countries to further enhance surveillance for severe acute respiratory infections, focus on early diagnosis, and step up infection prevention and control procedures in healthcare facilities to rapidly detect any case of importation and effectively prevent its spread."

On Sunday, the Thailand government confirmed that a 71-year-old Oman national was suffering from MERS CoV, days after he arrived in the capital Bangkok for treatment.

According to the WHO, the patient has been transferred to the Bamrasnaradura Infectious Disease Institute in Thailand, and measures were being taken to trace all those who could have been in his contact during his journey.

MERS is a dreaded viral disease caused by a novel corona virus that was first detected in 2012 in Saudi Arabia. Experts say that in 40 percent of the cases, the patients do not survive.

This was the second MERS CoV case in Thailand and in the WHO Southeast Asia region.

On June 18, last year, another Omani national, who reached Bangkok for treatment, was tested positive for MERS CoV.