Wockhardt Hospitals awarded recognition for contribution in healthcare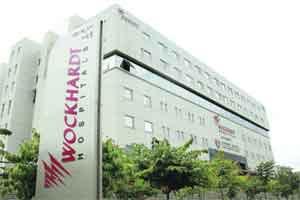 Wockhardt Hospitals, a tertiary care
super specialty
hospital chain in India has recently been conferred for its contribution in the healthcare field. Gaining recognition at the ABP News Healthcare Leadership awards has been recognised for its contribution to the field of healthcare at 3 different platforms – ABP News Healthcare Leadership awards, India's Most Ethical Companies conference and awards and World Marketing Congress.
At the ABP News Healthcare Leadership Awards, the hospital was bestowed with the Women Leadership in Healthcare Award was given to Zahabiya Khorakiwala, MD, Wockhardt Hospitals, Dr. Rajani Tewari, Head, HR, Wockhardt Hospitals received best HR leadership award.
This competition among the 100 reputed companies was initiated to recognise the potential among different categories. The conclusion was reached only after several round of scrutiny by an eminent jury panel assigned separately for each category.
Zahabiya Khorakiwala, managing director, Wockhardt Hospitals said, "2015 has been a fantastic year for Wockhardt Hospitals. We have won several awards in healthcare this year. Each award bears testimony to our efforts of providing quality care to our patients. It also demonstrates the effort we put into training our people (medical, nursing, paramedics) in order to ensure that there is no compromise whatsoever with our patients' health and well-being. We will continue doing our best for our patients and the society at large.", as reported by a website.
Wockhardt Hospitals group also won the Award for Best Hospitality In Healthcare with Wockhardt Hospitals, Mira Road getting award for Best Hospital in Paediatric & Gynaecology. A Certificate of Merit in Best Marketing Campaign was also given to Wockhardt Hospitals, South Mumbai.
Prashant Shedge, Head, Marketing,  featured among the most influential marketing leaders by the World Marketing Congress. It was also awarded "Ethical Company in
Healthcare Services
" at India's Most Ethical Companies Conference and Awards organised by World CSR Day.