Woman dies in hospital, kin say cockroach found in ventilator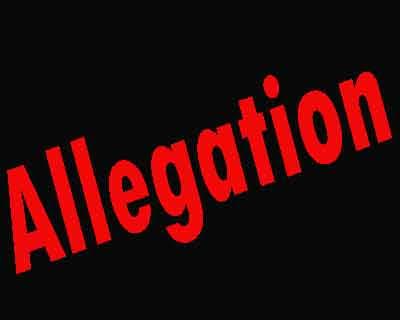 NASHIK: Relatives of a 43-year-old woman, who died during treatment at a city-based private hospital, have alleged that she might have died due to breathlessness caused by the presence of a live cockroach in the ventilator attached to her, a charge the hospital has denied.
The woman, Anjali Bairagi, a resident of Panchavati area in the city, was admitted to Dr Vasantrao Pawar Medical College in Adgaon area in the city on April 17 after she consumed poison. She died during treatment on April 22, the hospital authorities said.
Her relatives alleged that negligence on the part of the hospital led to her death as they found a live cockroach inside the ventilator.
They have sought a stern action against the hospital, which is run by Maratha Vidya Prasarak Samaj (MVPS).
Dhiraj Bairagi, son of the deceased woman said, "After my mother's death on Sunday night, we found a cockroach in the ventilator tubing. This is nothing but negligence on the part of the hospital. We are waiting for the post-mortem report, which will reveal the cause of her death."
Talking to PTI, Dr Ajit Patil, medical superintendent of the hospital said, "The woman died at 9.30 pm on Sunday, after which we shut the ventilator off, which is a practice in case of death of a patient. The cockroach was spotted in the ventilator by her relatives nearly an hour after it was switched off."
It is impossible that the cockroach can remain alive inside the ventilator, he said.
"When the hospital staff put her on ventilator support, a new filter-tubing had been placed then," he claimed.
The woman's body had been sent for post-mortem to Nashik Civil Hospital. She was later cremated by her kin.