Woman member of gang which abducted, killed doctor arrested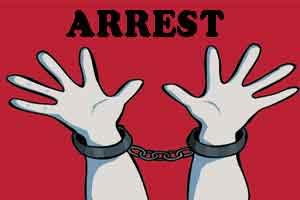 Ghaziabad : Ghaziabad police said it has arrested a woman involved in the abduction of a doctor from Indirapuram area on January 20 this year.
Revealing details of the kidnapping-for-ransom case at a press conference here, SP City Salman Taj Patil said Dr Rajesh Gupta, a resident of Indirapuram, was kidnapped for a ransom of Rs 30 lakh by a gang led by one Pradeep.
Working on various clues, police arrested the woman, who gave her name as Manju. During interrogation, she confessed to her involvement in the kidnapping-for-ransom.
Manju told police that she is a member of the gang and was actively involved in the kidnapping, along with Praddep alias Daroga, Arun, Ashok and Sonu.
After the kidnapping, they handed over the doctor to one Ashok, who took him to Shikohabad. But, as the doctor tried to flee from captivity there, he was shot dead and his body dumped in a canal.
Ghaziabad police came to know that Pradeep, the gang leader, was in Haryana Police custody, and from leads provided by him the police arrested Manju.
"Other culprits are likely to be arrested soon." said the SP City.