World AIDS Day observed globally to show support for people living with HIV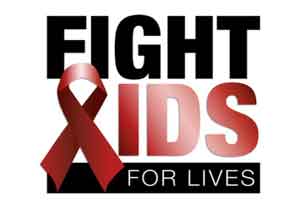 Kolkata: World AIDS Day is observed globally every year on December 1 to unite in the fight against HIV, to show support for people living with HIV, and to commemorate those who have died from an AIDS-related illness.
Most people do this by wearing an HIV awareness red ribbon on the day. The red ribbon is the universal symbol of awareness and support for people living with HIV. Wearing a ribbon is a great way to raise awareness on and during the run-up to World AIDS Day
World AIDS Day is important because it reminds the public and government that HIV has not gone away there is still a vital need to raise money, increase awareness, fight prejudice and improve education.
Founded in 1988, World AIDS Day was the first ever global health day.
This year's World AIDS Day theme, Know your status, focusses on the importance of HIV testing as a gateway to HIV prevention and treatment. This year also marks the 30th anniversary of World AIDS Day.
To mark this day, United Nations Secretary-General Antonio Guterres said, "There is still time -- to scale-up testing for HIV; to enable more people to access treatment; to increase resources needed to prevent new infections and to end the stigma. At this critical juncture, we need to take the right turn now." On the occasion of World AIDS Day, West Bengal Chief Minister Mamata Banerjee shared this piece of information on Twitter.
Today is #WorldAIDSDay. I am happy to share with all of you that as per the assessment is done by NACO for 'Prevention of Parent to Child Transmission of HIV' programme for 2017-18, Bangla has emerged No. 1 in the country, the tweet read. In another tweet, Ms Banerjee said, This programme provided benefits to 16.5 lakh pregnant women in the state in the prevention of transmission of HIV to the newborn and also provided free of cost treatment to those found HIV positive #WorldAIDSDay.
It may be mentioned that for those adults and children found HIV positive, West Bengal Government provides free treatment through Anti-Retroviral Therapy Centres situated in sub-divisional, district and medical college hospitals.