X - Ray and CT Scan Radiation May Not Lead to Cancer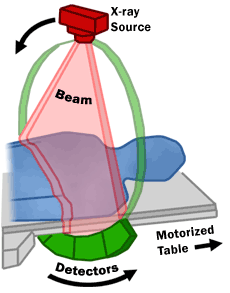 Exposure to radiation increase risk of cancer. Therefore, it is a truth that cannot be denied that  X- rays and CT Scans increase risk of cancer. Or can it?

In a recent article published in the Journal Technology in Cancer Research and Treatment by Dr. James Welsh and Dr. Jeffry Siegel, the doctor duo questions the validity of this widely accepted argument. While the doctors accept that high doses and rates of radiation exposure lead to cancer, they argue that this does not mean that lower doses at lower rates of exposure, would logically lead to the same result.

Scientists studying the relationship between radiation and cancer typically involve a 'Linear No Threshold' (LNT) model. This model takes into account the known rates of cancer at high doses and extrapolates this down to lower doses in a straight line. Therefore, it allows no safe limit to radiation.

While questioning the validity of this model in cancer research, the article points out that our cells contain certain DNA repair mechanisms, which may be well equipped to deal with radiation induced DNA damage, when radiation is given at sufficiently low doses, and at large intervals.

This article raises an interesting conundrum for the medical community, and highlights a potentially important area for research.