160 doctors in Haryana to be fired for prolonged absence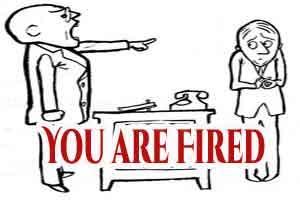 Chandigarh: Taking serious note of the prolonged absence of 160 doctors from duty without permission, Haryana Health Minister Anil Vij said a procedure would be initiated for their dismissal.
The health minister said these erring doctors had been repeatedly warned to either join duty or resign from their posts, and now a written communication had been sent to the principal secretary of the department to initiate action for their dismissal.
He said that legal opinion was also being sought in this matter.
"This decision has been taken in view of shortage of doctors in the state, so that fresh recruitment of doctors can be done.
"The Haryana government had earlier also re-employed 81 retired doctors to ensure that healthcare services are not affected," he said.
Vij said the erring doctors include 15 from Kaithal, 13 from Narnaul, 11 from Sirsa, ten each from Hisar, Palwal, Rohtak and Sonepat, nine from Bhiwani, eight each from Fatehabad, Gurugram and Kurukshetra, seven from Panipat and Jind, six each from Jhajjar, Panchkula and Nuh, four from Ambala, Rewari and Faridabad, and two each from Yamunanagar and Karnal.
Read Also: 250 Doctors on long leave without permission asked to resign by Haryana CM