18 dialysis units sanctioned for agency areas: Minister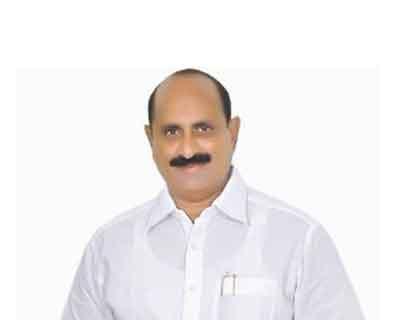 Kakinada: Andhra Pradesh Minister for medical and health Dr Kamineni Srinivas said that the government had sanctioned 18 dialysis units at a cost of Rs.28.58 Crore for the agency areas in the state.
Laying foundation stone for the Rs. 1.18 Crore Primary health centre buildings at Karapa near, he said the first dialysis unit was started at Palasa in Srikakulam district to help the patients suffering from kidney ailments.
Dialysis unit was already functioning in Kakinada government general hospital and two such units were started in Tuni and Amalapuram hospitals also recently providing relief to the kidney patients.
Government doctors should attend to duties in the hospitals during the working hours and bio-metric attendance system was recently introduced to ensure prompt attendance' he added.
Referring to Karapa PHC centre, he said the new buildings construction would be completed and ready for inauguration during current year itself. He claimed that the government had sanctioned as many as 84 PHCs and some of them were changed in to community health centers.
`The medical officers working in indian medicine dispensaries such as Ayurveda, Homoeo comes under Ayush but due to lack of district level supervisory officers at present the DM&HO is looking after them.
These Indian medicine dispensaries will be continued on condition that at least there should be 25 patients visiting them daily. Or else they would be merged with the nearest PHCs' he added.
Kakinada Rural MLA Pilli Anantha Lakshmi,DM & HO Dr Chandraiah , Sarpanch Polisetti Naraiah were among those attended.