22 district hospital at Haryana to set up eye donation centres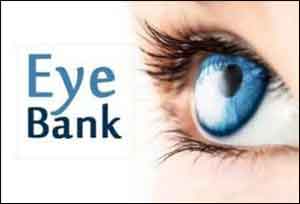 Chandigarh: Haryana Health and Family Welfare Department Additional Chief Secretary Rajeev Arora said that eye donation centres will be set up in all 22 district hospitals of the state to promote eye donation.
Also read:- NO Nod to medical colleges running without ART, MDR TB centres: MCI Gazette
Stating this while presiding over meeting of State Blind Control Society organized on the directions of Health Minister Anil Vij here on Tuesday, Mr Arora said that total four eye donation centres and twelve eye banks are working in the state, including one each at Faridabad and Hisar and two at Yamunanagar. People could be motivated for eye donation through wide publicity at the district level through these centres. For this, help would also be sought from the NGOs and private eye doctors in the state.
Also read:- Implement One-Stop Sexual Assault Exam Centres with DNA Testing Facilities across India: AIIMS New Delhi
He said that at present, the spread of blindness in Haryana and at national level is one per cent, and the state government has set a target to reduce it to 0.3 per cent by 2020. A number of steps have been taken for the prevention of blindness in the state, in which the eyes of children and senior citizens are being examined at school level and free glasses and medicines are being distributed to them.
Also read:- 4,200 AYUSH Wellness Centres to be opened this year: AYUSH Minister Shripad Naik in Rajya Sabha