$30 million investment in India by US based eClinicalWorks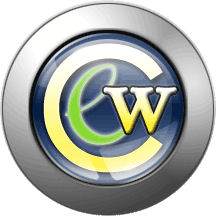 US-based healthcare IT firm eClinicalWorks has announced an investment of $30 million in India. The huge pumping of funds into the market comes at a time when the company is majorly focusing on the growth in India. eClinicalWorks is totally self-funded and employs 1,000 people in India as against 4,000 in its headquarter in US.
The company is intending to expand further here using India as its secondary data center to offer cloud-based healthcare services in different parts of the world. It also plans to hire more people to be able to service its data center and build on its technological abilities.
eClinicalWorks like other technology
start-ups
will also work on a
healthcare app
service for patients. This app will allow people to track down doctors in the vicinity, keep a check on their health records, and also book appointment using the mobile.  It has a tie-up with 40 hospitals and 20 independent physicians on its platform in India.
"We will be very aggressively hiring in India and expect to spend $30 million within the next two quarters to build a new data center and augment our technology capabilities in India," Aakash Shah, Director-Sales, eClinicalWorks, told BusinessLine. He said the company will hire at least 300 people within the next three months.
The healthcare sector in India is expected to touch $158.2 billion in 2017 from $78.6 billion in 2012, according to a report by Equentis Capital.
"We'll launch the app in January and will begin with full coverage of Mumbai and Bangalore. We are also connecting all major test labs in the country so that test results can be seen in the app itself and the same will be received by the physician as well as the doctor monitoring the patient," Shah said.
Girish Kumar Navani, Mahesh Kumar Navani, Satya Chundru, Sam Bhat, and Dr. Raj Dharampuriya, eClinicalWorks has established in 1998. It is the largest cloud-based healthcare platform in the United States, delivering healthcare information technology solutions in the form of electronic patient medical records, population health and patient engagement tools for more than 1,15,000 doctors.