AIIMS apologises to patient after wrong surgery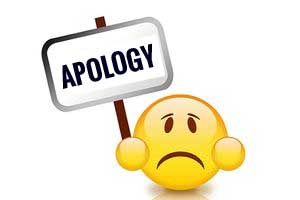 New Delhi: In the wake of a senior doctor at AIIMS allegedly performing a wrong procedure on a patient, the premier institute said today a written apology was sent to her and her husband was contacted with an offer for additional treatment.
On February 7, the assistant professor in the surgery department allegedly performed a procedure required for dialysis treatment on the 30-year-old woman, a resident of Saharsa in Bihar, who had complained of abdominal pain. He then tampered with documents to cover up the shocking medical negligence.
The AIIMS director has asked the Medical Superintendent to issue instructions that surgical safety checklist be strictly implemented in all operation theatres of the institute.
AIIMS has also decided to set up a Patient Safety Cell to implement patient safety programmes and initiatives, provide technical support to departments and centres, compile data on medical errors and adverse events, and then perform a root cause analysis to improve the quality of care being provided.
In a statement, the premier institute said that instead of the scheduled operation, "another minor surgery" was performed on the woman. After the negligence was realised, she was informed and a corrective procedure was carried out.
"The incident was reported to the Medical Superintendent and a preliminary enquiry confirmed the occurrence. A written apology was sent to the patient, her husband was personally contacted by the Head of the Surgical Unit and offered any additional treatment," it said.
The AIIMS director had constituted a committee under the dean to ascertain the facts and fix responsibility for the incident. This panel will determine penalties to be imposed and corrective measures to be taken to prevent recurrence of such incidents in the future, according to the statement.
Read Also: 
Wrong Procedure: AIIMS doctor performs dialysis on Abdominal pain patient, faces coverup allegations