Al-Shifa Hospital owner to challenge State Medical council's expulsion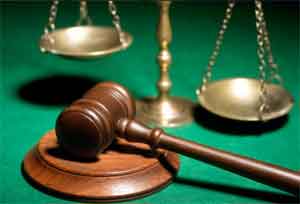 Kochi: The Managing Director (MD) of Al-Shifa Hospital is going to challenge the Travancore-Cochin Medical Council (TCMC) expulsion order as the disciplinary committee has expelled him from the council membership and removed his name from the Council's register after finding that the certificate of qualification submitted by him was fake.
Medical Dialogues team had earlier reported that a recommendation to this effect has been made by the disciplinary committee of the Travancore Cochin Medical Council (TCMC) after a committee headed by Health Services Director Dr. R.L. Saritha had found that the MCI registration number produced by Mr. Shahjahan Yousaf Sahib at the time of his registration with TCMC belonged to a lady doctor. Moreovver, the council found that the degrees submitted by the said Yousaf were fake and that he was using the title "MD Physician' based on his degree procured in Russia (which is equivalent to MBBS in India, after clearing the screening exam).
Read also:
Hospital MD gave fake MCI certificate to get State Council Registration, to be suspended
Hindu
reports that following the recommendations, the council after a unanimous decision from its members has finally removed his name from the state medical register. TCMC has also decided to give a complaint to the Director General of Police against Mr. Sahib for cheating and fraud adds the daily.
However, TOI reports that Yousaf is now going to challenge his expulsion in the state high court .Speaking with
TOI
, he said, "The decision was taken without hearing me or seeing my original documents. There is a conspiracy against me. We will take legal recourse."
The state council in its defense replied to the daily that that during the hearing of the matter, the disciplinary committee had issued notice to him twice, but he didn't respond.
Read also: Police Raids Al-Shifa Hospital based on IMA Complaint, books MD under IPC Section 420