Amritsar: Junior Resident strike ended at GMC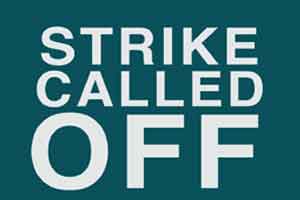 Amritsar:Junior Resident doctors of the Government medical College (GMC) have ended their protest after the hospital authorities conceded to their demands with  the intervention of the Deputy Commissioner today. The doctors were on strike against the manhandling of one of their colleagues at the hands of a patient's attendants, who died in the hospital while undergoing treatment.
After the incident, the doctors had been asking for hospital security to be stepped up, as incidents of attacks on doctors by patient attendants were on the increase.
The PG Student's Association said that they has called off the strike as all of their demands had been conceded to by the college authorities.
Some of the demands met with by the College management were deployment of 33 guards and five police personnel in an attempt to step up security. The authorities commitment to introduce token system for attendants of patients as is the custom at PGI, Chandigarh.
Dr Gagandeep Shergill, who was leading the protest, said, "In PGI, only one attendant is allowed with one patient. The college authorities have promised that they will implement the same system here."
According to Shergill 500 chairs were also to be installed at the emergency block for attendants to avoid their entry into the wards.  "The authorities have also given assurance for providing drinking water and air cooler facilities to attendants at the waiting hall," he added.
Dr Shergill said, "Attendants should cooperate with doctors and not disturb them while they are attending to their patients. Most of our demands, which have been accepted today by the administration, are concerned with attendants. It will also help us perform our duty without any disturbance." The hostel will also be undergoing the promised repair work he informed.