Andhra Pradesh Medical Councils suspends to doctors for a year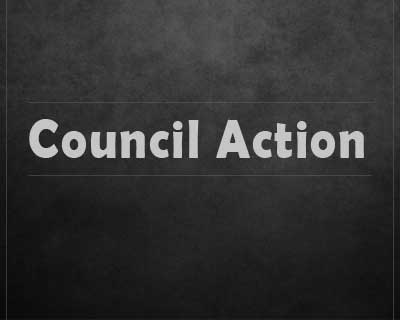 Visakhapatnam: Andhra Pradesh Medical Council has ordered suspension of two doctors, removing their name from the register of medical practitioners, following the decision of ethical committee finding them guilty on account of two different cases.
The first case is that of one Dr J Balachandrudu, an assistant professor of Siddhartha Medical College, who has been found guilty on account of sexual harassment. The case came to light when a post graduate doctor at Guntur medical College, where Dr Balachandrudu had been deputed in 2014, complained to HOD dermatology that the doctor had spoken to her in obscene manner. A further inquiry into the matter revealed other PG medicos coming out stating the  Balachandrudu had been touching female patients inappropriately on the pretext of examining them and had been making obscene remarks, reports TOI. A written complaint was then forwarded to the DME ( Directorate of Medical Education) asking the authority to take concerned action.
DR PV Sudhakar, convener of Ethics Committee of APMC, told TOI, "The previous (pre-state bifurcation) medical council had conducted a detailed enquiry and had suspended him. He had moved the High Court against the APMC stating that he should be given a fair trial. The High Court had set aside the verdict and had again asked the APMC for fresh enquiry. Accordingly, the APMC formed post-bifurcation conducted a fresh enquiry under clause 8.2 of the Indian Medical Council Act. The PG students were also cross examined by lawyers, who were consistent in their allegations against the doctor. Ultimately, the Ethics Committee of APMC under the chairmanship of Dr T Ravi Raju gave the verdict, which was passed to the Executive Council and ultimately at the General Body Meeting it was decided that the doctor would be suspended from service and private practice for one year. Within a fortnight of receiving suspension order, his registration certificate would be confiscated."
The second case relates to sex determination under the PC-PNDT Act as well as illegal abortions under the MTP Act in 2015. The case under the council was filed against three medical practitioners in this account. Dr LV Prasad, a radiologist was found guilty of sex determination. It was alleged that patient on whom sex determination was performed, further underwent abortion at a nursing home, owned by ENT doctors and not registered under the relevant act. However, the charges could not be proven against the surgeon
"The APMC has warned doctors from practising in unregistered nursing homes. All doctors should strictly follow PCPNDT Act and never reveal the sex of the unborn foetus. The DMHO has cancelled the registration of the nursing home permanently and appropriate action would be taken against the surgeons who operate in such unregistered nursing homes," said Dr Sudhakar to TOI.