Apollo Kidney Racket: Police to Summon Doctors For Questioning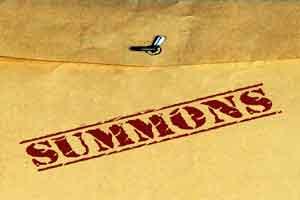 NEW DELHI:  Around four-five doctors of Indraprastha Apollo hospital will be summoned for questioning in relation to a kidney racket busted on June 2, police said.
Joint Commissioner of Police (South Eastern Range) Rajender Pal Upadhyay told IANS: "We will issue summons in a day or two to all the doctors of the hospital who had carried out the kidney transplants."
"There are around four to five doctors who would be summoned to join the investigation in the case," the officer said, adding: "Dr (AShok) Sarin and Dr ((Anshuman) Agarwal too would be called to present their side."
Shailesh Saxena, 31, and Aditya Singh, 24, both personal secretaries to the two doctors, were held along with suspected touts Aseem Sikdar, 37, Satya Prakash, 30, and Devashish Moulik, 30, for their alleged involvement in the kidney trade.
A senior officer related to the probe said the possibility of more doctors' involvement in the case cannot be ruled out.
"Involvement of more doctors cannot be ruled out, we are investigating the case," the officer said.
Delhi Police busted the kidney racket on June 2 in Indraprastha Apollo hospital with the arrest of two hospital employees and three suspected touts.
The alleged mastermind T. Rajkumar was arrested from Kolkata along with three donors -- two women from Uttar Pradesh's Kanpur and a man from West Bengal's Siliguri district.
On June 23, the police also arrested Ashutosh, son of Delhi Jal Board officer Bhule Singh, for receiving a kidney through touts.