Over 20000 Ayurveda, Unani doctors deprived of registration renewal for past 2 years, NIMA flags concern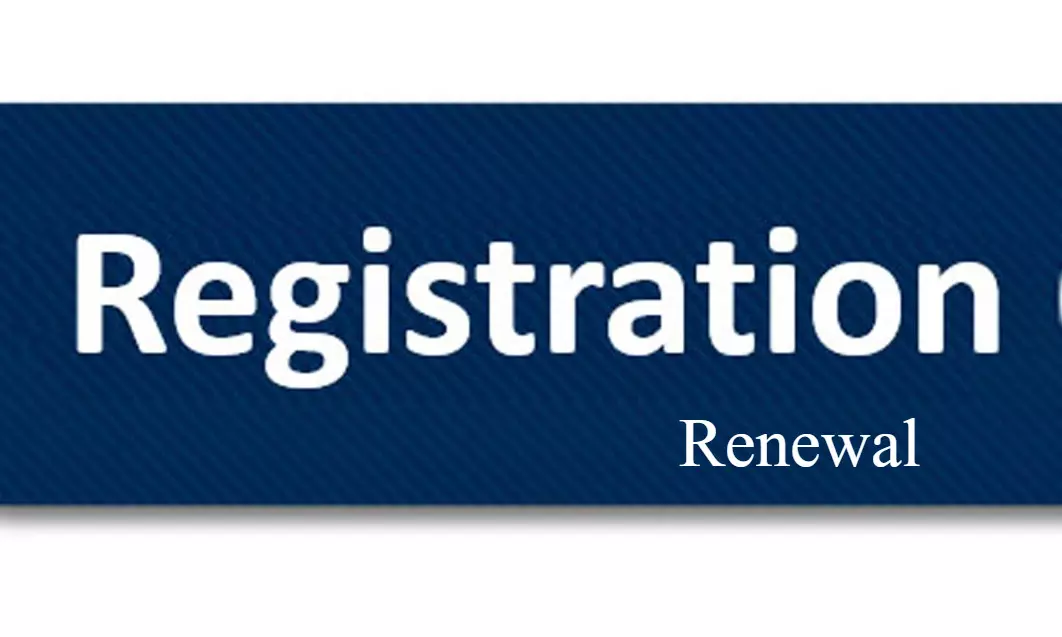 Nagpur: Over 20000 practitioners and PG students of Ayurveda and Unani are in limbo as they are still awaiting their registration renewal from the Maharashtra Council of Indian Medicine (MCIM) for the past two years now.

Expressing concern over the issue, the National Integrated Medical Association (NIMA) has pointed out that around 65,000 Ayurvedic and Unani doctors and PG students of Indian Medicine in the state had applied for registration renewal in 2019, however, 20000 are still waiting for it.
Meanwhile, among those who received registration, many had to apply for correction as there were errors in registration.
As per NIMA Student forum the Maharashtra Council of Indian Medicine announced the renewal of the registration of all Ayurveda and Unani medical professionals as well as postgraduate students registered before 31st December 2015 through a circular dated 31/03/2019 and the registration renewal fee was announced.
The Registration Renewal Process started from 19/03/2019 to 18/04/2019 through the application MCIM Tatpar app. But till June 2021, there are still thousands of Ayurveda and Unani Physicians as well as Post Graduate Students who have not received the certificate of renewal registration through the Council.
In this regard, the Association has repeatedly requested the council through a deputation.
" About 65,000 Ayurvedic and Unani doctors and students from Maharashtra are still registered under the Council for renewal. Up to year 2015, the renewal process was being done at a fee of only Rs 50, but in 2019, as per the Maharashtra Medical Act (Section 23-A of 1961), the fee was increased straight to Rs 2,000 or 40 times. The Maharashtra Medical Council (M.B.B.S.) also does not charge such a fee for renewal", the association pointed out.
Many of the medical professionals and postgraduate students who have paid the registration renewal fee have not received the renewal certificate. However, MCMI, in its letter stipulated, "If there is a delay in the registration process, you will have to pay an additional fee."
The association further added, "Some members have also paid the delay fee, but since the renewal process was not completed within the time allotted by the council, why should action not be taken against the council? This is the question being asked by Ayurveda and Unani medical professionals in Maharashtra today."
The association also pointed out, " Some physicians have received the renewal certificate and even after pointing out the errors found in the certificate to the council, they still have not received the amended registration renewal certificate. Will the doctors who have not completed the registration renewal process today become bogus doctors? As of today, there are approximately 20,000 physicians had not completed their registration renewal process, some of which are still unanswered through MCIM."
NIMA student forum Secretary Dr Rahul Raut told Medical Dialogues, " Even after two years till June 2021, Ayurveda and Unani physicians and post graduate students have not received the registration renewal certificate. Physicians needs registration certificate for hospital registration, students for postgraduate education registration certificate are must. If the certificate not come even after 2 years from MCIM, why shouldn't legal action be taken against council?"
The doctor further added, " Any doctor who were registered before 2015 were supposed to apply for renewal and the fee was increased by 40% as this revision was pending since 1960s. We did oppose that but around 20000 practitioners and PG students who applied for renewal are in lurch as no progress has been made on the issue. Dr Dilip Wange, registrar of MCIM claimed that among the 65000 who applied for renewal only 20000 are left. However, almost 50% of the practitioners got faulty renewed registration and had to apply again. Many have not received their id cards or others have errors in the registration. When we applied, we went to the verification centres, they took our registrations and gave us a temporary declaration letter as we were supposed to get renewed registration within 3 months but we are still awaiting them."
Dr Raut while agreeing with Dr Dilip Wange's claim that the work was interrupted due to COVID situation stated that now that official works are being carried out, authorities should immediately take steps to renew the registrations which is necessary for them to continue practice and to pursue PG courses.
" In 2011, the then president of the council paid a fee of Rs 200 and handed over a smart card to a medical practitioner, which contained complete information from university to registration. According to a report by the council (MCIM), a fee of Rs 08 crore would be collected from the council for the renewal of registered physicians and the entire process cost around Rs 4 crore. But how will the remaining Rs 04 crore be spent and where will it be used? No transparency has yet been provided by the MCIM in this regard", added the practitioner.
Dr. Bajare Anil, Secretary of NIMA state branch clarified, " There are speculations that the person concerned who was given the contract of collecting the wrong registration is yet to receive the payment he claimed and hence, the work is not progressing. When the authorities insisted on the renewal they said that unauthorized practitioners would be eliminated; however, now all the Ayurveda practitioners are suffering. When we filed RTI to know the progress of renewal, we found that 58000 renewals have been made but according to our information all of them are yet to receive the renewed registration.
The doctor further added, " Amidst this, MCIM's chief's tenure has also ended on 8th March. We have already approached authorities to appoint a regular chief. We hope that after the appointment our issues will get attention and I am hopeful that our problems will get resolved to a certain extent."