Bhubaneswar : New cancer hospital coming up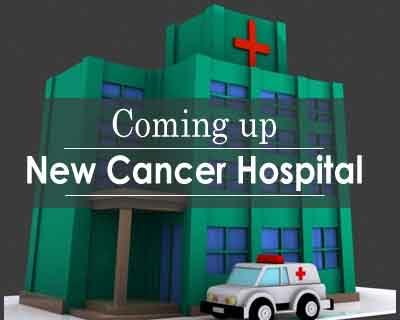 Bhubaneswar: AMRI Hospitals launched AMRI-Asian Cancer Institute in collaboration with Asian Cancer Institute (ACI) of Mumbai in a bid to offer world class cancer treatment to the people of Odisha and eastern India.
Speaking on the occasion, Odisha Health and Family Welfare Minister Atanu Sabyasachi Nayak said many patients from the State travel to other States in search of better treatment and the new hospital would fulfil the needs of the people to provide a cancer-free life.
Noted oncologist Suresh H. Advani said AMRI-Asian Cancer Institute will provide top-of-the-line treatment facility to the people of Odisha and eastern Indian.
"The collaboration between AMRI Bhubaneswar and ACI will open a new horizon of cancer treatment not only for the people of Odisha but will also cater to the entire eastern part of the country. Patients from the regions would no more be required to travel Mumbai, Hyderabad, Nagpur or Kolkata to avail cancer treatment of global standards," said Rupak Barua, CEO of AMRI Hospitals, said.