Bombay HC relief to doctor accused of inappropriately touching patient during Medical Examination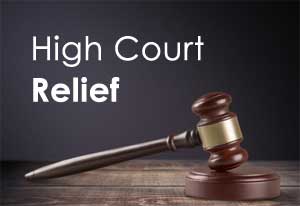 Mumbai: A Medical practitioner who had been accused of inappropriately touching a patient during a medical examination has received a relief from the Bombay High Court, which quashed the FIR against him and ruled that 
whatever was done by the doctor was appropriate to the medical situation.
A case was filed by a woman, who around two years ago went to the said doctor's clinic with complaints with her nerves in the right and left hand. TOI reports that in her complaint, she said that the doctor made her sit on the examination table and told her to hold his fingers with both her hands, which she did. He then pressed her hands as well as shoulders. Post this, the doctor gave her Vitamin D3 and D12 injections in her hip.
However, stating that she did not find the doctor's touch appropriate, she filed an FIR against him in the Navghar Police Station. It is reported that the FIR was filed under various sections of the Indian Penal Code including outraging a woman's modesty (section 354), physical contact and advances involving unwelcome and explicit sexual overtures (section 354A)and based on the veracity of the complaint, the doctor could have faced a jail term of 3 years.
The matter was referred to the various expert committees which came out in support of the doctor. A report from the police hospital in Nagpada opined that the said check-up done by the doctor which required him to touch her on the shoulders and hip as well as injections on the hip was appropriate for the woman's medical complaint. An expert Medical Committee consisting of three doctors of Sir J.J. Hospital also had a similar finding reports
Times of India
Based on the reports of the expert committees, as well as observing the fact that during the said medical examination the woman's son, as well as a woman compounder, were present, the division bench of acting chief justice Vijaya Kapse Tahilramani and Justice Makarand Karnik stated
..... It cannot be said that the conduct of the doctor was something which in the given facts and circumstances no medical professional in his ordinary senses and prudence would have done... looking to the medical complaint with which the complainant lady approached the doctor, it was necessary for him to hold her hands and to touch her shoulders.....

....we are of the opinion that whatever was done by the doctor was appropriate to the medical situation.....
Further citing that the allegations in the FIR are not supported by evidence, the court ruled for quashing of the FIR
Read Also : 
Intimate examinations by Doctors and Role of chaperones : Guidelines