Cancer, Diabetes, Cardiovascular Disease and Stroke Control Programme implemented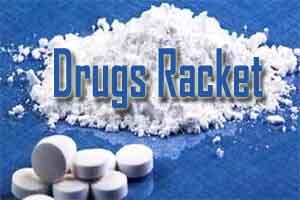 New Delhi:The central government implementation of The National Programme for Prevention and Control of Cancer, Diabetes, Cardiovascular Diseases and Stroke (NPCDCS)  under National Health Mission (NHM) is under way. The programme would be taken up till the district level.

The components of the programme  include awareness generation for Cancer prevention, screening, early detection and referral to an appropriate level institution for treatment.  Breast, cervical and oral Cancer are the three areas  that the cancer section of  the programme  would be focusing   on. Under the disease control programme the central government in 2013-14  had also set up    State Cancer Institutes (SCI) and Tertiary Care Cancer Centres (TCCC) in different parts of the country. The maximum assistance inclusive of State share for SCI  under the prevention programme is upto Rs.120 crore and for TCCC is upto Rs.45 crore,  subject to eligibility as per scheme guidelines and availability of funds.

Cancer treatment in government hospitals is either free or subsidized. Besides the state government health institutes, major central government governed institutions like All India Institute of Medical Sciences, Safdurjung Hospital, Dr Ram Manohar Lohia Hospital, PGIMER Chandigarh, JIPMER Puducherry, Chittaranjan National Cancer Institute, Kolkata,  provide facilities for diagnosis and treatment of Cancer.

Oncology in its various aspects has focus in case of new AIIMS and many upgraded institutions under PradhanMantriSwasthyaSurakshaYojna (PMSSY). Setting up of National Cancer Institute at Jhajjar (Haryana) and 2nd campus of Chittranjan National Cancer Institute, Kolkata has also been approved.

The list of medicines specified in the National List of Essential Medicines (NLEM) which are included in the First Schedule of Drug Pricing Control Order (DPCO), 2013 also contain drugs used for the treatment of Cancer. NLEM (drug formulations) medicines for which ceiling prices have been notified under DPCO, 2013, includes 47 anti-Cancer medicines.

One  Affordable Medicines and Reliable Implants for Treatment (AMRIT) outlet has been opened at All India Institute of Medical Sciences, New Delhi. Approval to 6 other new Amrit outlets has been approved by the centre to be opened at 6 new AIIMs and major Central Government Hospitals.

M/s HLL Lifecare Ltd a  100% Government of India owned PSU under this Ministry, has been directed to contact all States which may like to open AMRIT outlets in major State Government hospitals/institutions. Amrit is supposed to make available drugs at  reasonable and significantly lower than the market price to patients. Amrit is supposed to provide both cancer and cardiovascular drugs.

Provisions have also been made by the government for below poverty line patients under the RashtriyaArogyaNidhi (RAN).The Health Minister's Cancer Patient Fund (HMCPF) within the Rashtriya Arogya Nidhi  was set up in 2009 wherein 27 erstwhile Regional Cancer Centres (RCCs) were provided with revolving funds to provide immediate financial assistance upto Rs.2.00 lakh to BPL Cancer patients.

Assistance for Palliative care can now be a part of the National Health Mission. The States can incorporate their proposals related with initiation/enhancement of palliative care services in their respective State Project Implementation Plans.

Certain amendments were effected in the Narcotic Drugs and Psychotropic Substances (NDPS) Act, 1985 in 2014, which  aimed at removing the regulatory barriers for adequate access to morphine and other opioids for medical needs such as pain relief and palliative care.