Cannot give new TB drug to patient without more tests: LRS Hospital to Delhi High Court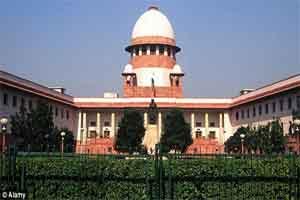 New Delhi: A city-based TB hospital told the Delhi High Court that if the new TB medicine by Johnson and Johnson is given to a patient suffering from a drug resistant variant of the disease without carrying out proper tests, it could lead to development of a strain which is resistant to this medication also.
The Lala Ram Swarup (LRS) TB hospital made the submission in its affidavit before Justice Sanjeev Sachdeva who listed the matter for hearing on January 11 as the central government has not yet filed its affidavit indicating whether the drug can be made available to the patient.
The hospital has said that the drug cannot be made available to the patient to be administered by some other doctor as the medicine is to be used as per the "strict guidelines and policy" of the government which supplies Bedaquiline to the hospital.
It has said the drug was only available under a "conditional access programme" and cannot be simply given to the patient.
The hospital has also said that further tests of the patient's sputum were necessary to ascertain the other medication which has to be given in combination with Bedaquiline, the new drug by Johnson and Johnson.
It also denied the allegation that carrying out tests and waiting for their result were a bureaucratic requirement.
The submissions were made in response to the plea by Kaushal Tripathi, father of the 18-year-old patient, who has claimed that the new drug was the only option for his daughter.
The hospital's reply came after the court on January 4 had asked it to say on affidavit whether the patient can be treated with Bedaquiline without any further tests.
According to his plea, the drug is only available at six TB hospitals across the country and is supplied in limited quantity by the manufacturer to the central government under a health programme.
Tripathi has claimed that his daughter meets the requirements under the WHO guidelines and Revised National TB Control programme for being treated by Bedaquiline, made by the US drug company.