Does Duloxetine help in reducing chronic hip and knee pain?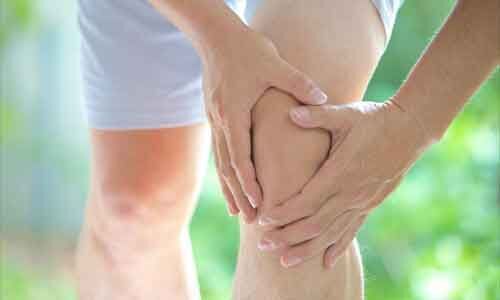 According to a new study, there was no effect of duloxetine added to usual therapy compared to usual care alone in individuals with persistent osteoarthritis (OA) pain. This study was conducted by Jacoline and team, findings of which were published in the journal of American College of Rheumatology on 6th January, 2022.
The currently recommended analgesics for OA-related pain may not always adequately relieve pain, and they might be linked with adverse effects or be contraindicated. As a result, further therapeutic alternatives are required. Duloxetine, a serotonin and norepinephrine reuptake inhibitor, may be a possibility (SNRI). Duloxetine is thought to alleviate chronic pain by central pain inhibition.
The objective of this study was to determine the efficacy of duloxetine in combination with standard therapy for individuals suffering from chronic OA pain. Secondary goals were to determine cost-effectiveness and if the presence of concentrated pain sensations affects the response to duloxetine.
For this project A cluster randomized open label experiment was carried out. Patients with persistent OA hip or knee pain who had not responded to paracetamol or NSAIDs were included in the study. Duloxetine 60mg/day added to usual care or usual care alone was given to GP practices at random. A modified pain was characterized as the existence of localized pain. DETECT score greater than 12. At 3 months, the primary outcome was WOMAC pain (0-20). The researchers wanted to find a difference in a clinically meaningful impact of 1.9 points between groups (effect size 0.4). The data was analyzed using a linear mixed model with repeated measurements.
The findings of this study were as follow:
1. A total of 133 patients participated in the study, with 132 being randomly assigned.
2. 66 patients (31 practices) were randomly assigned to receive duloxetine in addition to normal treatment, while 66 patients (34 practices) received only usual care.
3. There were no variations in WOMAC pain at 3 months or 12 months.
4. Duloxetine had no impact on the subgroup of individuals with concentrated pain complaints (-0.32 95% CI[-2.32 to 1.67]).
Authors concluded that, this study fairly establishes the connection between duloxetine and chronic knee pain, another experiment is needed to validate our findings in people with concentrated pain sensations.
Reference:
van den Driest, J.J., Schiphof, D., Koffeman, A.R., Koopmanschap, M.A., Bindels, P.J. and Bierma-Zeinstra, S.M. (2022), No added value of duloxetine for patients with chronic pain due to hip or knee osteoarthritis: a cluster randomised trial. Arthritis Rheumatol. Accepted Author Manuscript. https://doi.org/10.1002/art.42040
Source : American College of Rheumatology