Sarcopenia increases death risk in patients undergoing TAVI, finds study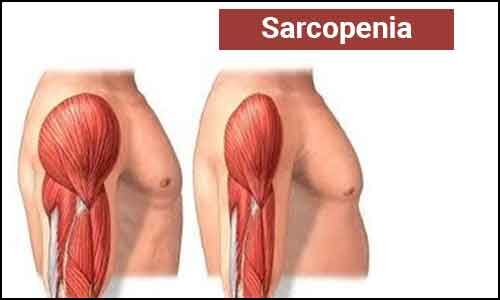 Korea: Sarcopenia as measured by skeletal muscle index (SMI) significantly increases 1-year mortality risk in patients who underwent transcatheter aortic valve implantation (TAVI), suggests a recent study in the American Journal of Cardiology.

There is not much data on the association between sarcopenia and clinical outcomes in patients who underwent TAVI. Yong-Hoon Yoon, Chungnam National University School of Medicine, Sejong, Republic of Korea, and colleagues evaluated a total of 522 patients with severe aortic stenosis who underwent TAVI between March 2010 and November 2018 from the prospective ASAN-TAVI registry.

SMI was calculated using routine pre-TAVI computed tomography scan. SMI was defined as skeletal muscle area at the L3 level divided by height squared. The patients were classified into the gender-specific tertile groups of SMI. The patients' mean age was 79 years and 49% were men. Mean SMI values were 41.3 ± 6.7 cm 2/m 2 in men and 34.1 ± 6.5 cm 2/m 2 in women.
Key findings of the study include:

The Kaplan–Meier estimates of all-cause mortality at 12 months were higher in the low-tertile group than in the mid- and high-tertile groups (15.5%, 7.1%, and 6.2%, respectively).
In multivariate analysis, low-tertile of SMI was an independent predictor of mortality (vs high-tertile of SMI, hazard ratio 2.69).
The all-cause mortality was substantially higher in the groups with high-surgical risk plus low SMI tertile.
The risk assessment with addition of SMI on conventional STS-PROM score was significantly improved by statistical measures of model reclassification and discrimination.
"The prognostic impact of SMI-measured sarcopenia was more prominent in patients with high surgical risks," concluded the authors.
The study, "Prognostic Value of Baseline Sarcopenia on 1-year Mortality in Patients Undergoing Transcatheter Aortic Valve Implantation," is published in the American Journal of Cardiology.

DOI: https://www.ajconline.org/article/S0002-9149(20)31145-0/fulltext
Source : American Journal of Cardiology