Transcatheter bariatric embolotherapy useful weight loss strategy in obesity: Study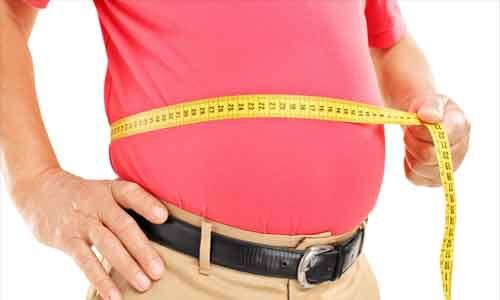 According to a recent study, obese patients lost a substantial amount of weight after transcatheter bariatric embolotherapy (TBE) of the left gastric artery (LGA).The findings of the study have been published in Journal of the American College of Cardiology.

Transcatheter bariatric embolotherapy (TBE) is a promising, nonsurgical treatment modality for weight loss that might address the treatment gap of BMI ranging between 30 and 40 kg/m2 . This percutaneous procedure involves catheter-directed embolization of the left gastric artery (LGA). The LGA provides blood supply to the gastric fundus, which contains the majority of cells that produce ghrelin, the only known orexigenic (appetite stimulating) hormone secreted from the gastrointestinal tract . Several feasibility studies have demonstrated promising effects of LGA embolization targeted specifically for weight loss using commercially available equipment.

To have agreater understanding of the matter, researchers undertook a conducted a sham-control randomized clinical trial to assess the safety and efficacy of TBE in obese individuals using an occlusive balloon microcatheter and infusion system designed for this application .
This study was a first-in-human, single-center, sham-controlled, randomized clinical trial conducted at O.B. Klinka, Prague, a European Center for Excellence for the Multidisciplinary Treatment of Obesity. This center conducted all aspects of the trial (including patient enrollment, weight management counseling, follow-up testing) except randomization and the TBE procedures, which were performed at Homolka Hospital, Prague.
For the study design, consenting patients underwent baseline testing, including a baseline endoscopy, and within 14 days, underwent randomization in a 1:1 fashion using a web-based system, and subsequently the procedure—either TBE or sham.
For the study population,Obese subjects (body mass index 35 to 55 kg/m2 ) were randomized 1:1 to either sham or TBE targeting the left gastric artery using an occlusion balloon microcatheter to administer 300- to 500-mm embolic beads. All patients entered a lifestyle counseling program. Patients and physicians performing follow-up were blind to the allocated therapy. Endoscopy was performed at baseline and 1-week post-procedure.
The primary endpoint was 6-month total body weight loss (TBWL).
On analysis, the following facts emerged.
Eligible subjects (n ¼ 44; age 45.5 9.4 years; 8 men/36 women; body mass index 39.6 3.8 kg/m2 ) were randomized to undergo the sham or TBE procedure with no device-related complications and 1 vascular complication.
Patients reported mild nausea and vomiting, and endoscopy revealed only minor self-limiting ulcers in 5 patients.
At 6 months, in both the intention-to-treat and per-protocol populations, the TBWL was greater with TBE (7.4 kg/6.4% and 9.4 kg/8.3% loss, respectively) than sham (3.0 kg/2.8% and 1.9 kg/1.8%, respectively; p ¼ 0.034/0.052 and p ¼ 0.0002/0.0011, respectively).
The TBWL was maintained with TBE at 12 months (intention-to-treat 7.8 kg/6.5% loss, per-protocol 9.3 kg/9.3% loss; p ¼ 0.0011/0.0008, p ¼ 0.0005/0.0005, respectively).
"In this prospective, randomized, sham-controlled clinical trial of transcatheter bariatric embolotherapy, obese subjects experienced well-tolerated and effective weight loss at 6-month follow-up compared with the sham control, and this weight loss was sustained at 12 months. Although a panacea for obesity is unlikely, these data indicate that, if confirmed to be safe and effective in larger future trials, embolotherapy might play an important role in mitigating this global health epidemic." said the team.
For the full article,follow the link: : Reddy VY, et al "Transcatheter bariatric embolotherapy for weight reduction in obesity" J Am Coll Cardiol 2020; DOI: 10.1016/j.jacc.2020.09.550.
Primary source: Journal of the American College of Cardiology
Source : Journal of the American College of Cardiology