Chennai: Mehta Hospital opens its new 220-bed Global campus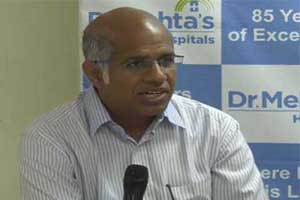 Chennai: Dr Mehta's Hospitals, the pioneer in Quality Healthcare, on Sunday launched its new Global Campus at suburban Velappanchavadi.
This greenfield unit, with 220 beds, was in addition to the existing 250-bed facility at Chetpet in the heart of the city and was part of an ambitious 1,000 beds project in the near future.
The investment will be upwards of Rs 500 crore, Hospital CEO Sameer Mehta told reporters after the launch. This Global Campus will provide tertiary care across specialities for families from across India and abroad. The Hospital has come up in a 5.5-acre area with all facilities under one roof and ample parking space on the Poonamallee High Road on the Chennai-Bengaluru National highway.
With a legacy of tens of millions consumers, one Million plus successful deliveries, exceptional clinical outcomes, 250,000 plus complex surgeries and 85 years of experience, the launch of the new facility would redefine the quality of patient care and future of wellness.
Mr Sameer Mehta said "we aspire to be the place where families desire to celebrate the introduction of new beginnings, the well-being of their loved ones across generations--from children to adults to elders--and for some of the challenging transitions of loved ones with dignity, comfort and smiles.
The hospital has dedicated Paediatric, NICU, PICU and Pediatric Sub Specialities. It also has Child Development Centre and playroom for patients and siblings. New schemes were being launched for comprehensive care of newborns and up to 5 years, he said.