Coming Soon: PG courses in traumatology at medical colleges in Tamil Nadu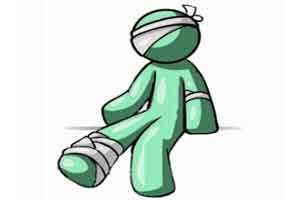 Taking serious note of the rising number of road accidents in the state, the Vice Chancellor of MGR University has been asked to start PG courses in traumatology

D. Shantharam, Vice-Chancellor of the MGR Medical University has requested all the medical colleges affiliated to the university, to start offering PG courses in traumatology. The directive is an offshoot of the rising concern for the alarming rate of road accidents in the state of Tamil Nadu.

On the sidelines of the one-day All India Undergraduate Research Symposium organised by the Christian Medical College at its campus here, the VC is also reported to have commented on encouraging research amongst the MBBS graduates. In order to instill interest in research for MBBS students, the university has opened its gateway by permitting admission directly to Ph.D. than seeking admission in Post Graduate courses.

Traumatology is that field of medicine ,that primarily deals with wounds  and injuries caused by accidents or violence to a person, and the surgical therapy and repair of the damage caused by such acts.