Compounder working as Doctor arrested for raping Minor; Police in hunt of actual doctor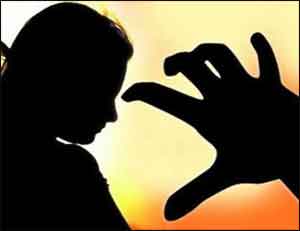 The police probed the matter and found that Taj Ansari who called himself a doctor did not have MBBS degree. He was working as a compounder under Dr SA Alam and used his documents to run the clinic. He gave 40
percent
of his income to Dr Alam. Police are looking for Dr Alam.
Kalyan: A "self-proclaimed" doctor has been arrested for allegedly raping a 17-year old girl working as a compounder in his private clinic.
The accused quack has been identified as Taj Ansari who runs a clinic, named Hasan Clinic, in Thane district's Kalyan (Netivali - East village).  According to the complainant, she alleged that "Dr" Ansari repeatedly raped her in the clinic. The accused even threatened her that he would fire her from the job and defame her if she does not go according to him.
The complainant further added an owner of the chemist shop attached to the clinic showed her video clips of the rape and started blackmailing her. The chemist allegedly
molested
her too.
The girl quit the job but continued getting calls from the accused that they would make the video viral and defame her.
Read Also: Delhi-Based MBBS Doctor Arrested Allegedly Raping a Woman after staging FAKE Wedding
Agitated and frustrated with the circumstances, the victim explained the entire matter to her family. The complaint was immediately lodged in the Kolsewadi police. The case was registered under IPC sections and also under the Prevention of Children from Sexual Offences Act (POCSO), reported
TOI
.
The police team arrested Ansari, while chemist fled the area.
The police probed the matter and found that Taj Ansari who called himself a doctor did not have MBBS degree. He was working as a compounder under Dr SA Alam and used his documents to run the clinic. He gave 40 percent of his income to Dr Alam. Police is looking for Dr Alam.
According to one of the residents of the area, "Ansari started this clinic two years ago and initially took R 15 or Rs 20 as fees. Everyone was happy because residents here are really poor. Later he increased fees to Rs 40."
The police collected 64 videos of him where he was seen molesting women who went to him for treatment.
"We want to beat up this person who took advantage of people's illiteracy and innocence. We will counsel the women and girls on whom he preyed, and ask them to lodge complaints against him," a former corporator stated, reports the
mid-day news
.