Baclofen significantly reduces agitation in alcohol Withdrawal patients in ICU: JAMA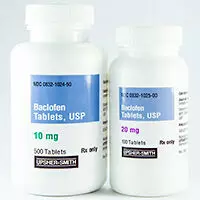 In the intensive care unit (ICU), patients with unhealthy alcohol use have a higher risk of death and often experience agitation and/or delirium, which can compromise medical care and lead to long-term psychological sequelae. A recent study suggests that high-dose of baclofen significantly reduced agitation-related events, among patients with unhealthy alcohol use receiving mechanical ventilation. The research has been published in the JAMA on February 23, 2021.

Guidelines from 2018 for the management of agitation and sedation in the ICU, recommend against a pharmacological prevention strategy for agitation unless there is a specific risk factor. Although unhealthy alcohol use has been identified as a risk factor for agitation, there is no specific recommendation for the management of sedation in this high-risk population. Researchers of France hypothesized that Baclofen, which acts as a γ-aminobutyric acid type B receptor agonist and may decrease or suppress alcohol craving in patients with alcohol use disorder. Therefore, they conducted a study to assess whether high-dose baclofen reduces agitation-related events compared with placebo in patients with unhealthy alcohol use receiving mechanical ventilation.
It was a phase 3, double-blind, placebo-controlled, randomized clinical trial conducted in 18 ICUs in France of 314 adults receiving mechanical ventilation who met criteria for unhealthy alcohol use. Researchers randomized the patients to receive baclofen (n = 159) or placebo (n = 155) during mechanical ventilation up to a maximum of 15 days before gradual dose reduction over 3 to 6 days. The major outcome assessed was the percentage of patients with at least one agitation-related event over the treatment period. Researchers also assessed the duration of mechanical ventilation, length of ICU stay, and 28-day mortality.
Key findings of the study were:
• Upon analysis, researchers noted a statistically significant decrease in the percentage of patients who experienced at least one agitation-related event in the baclofen group vs the placebo group (31 [19.7%] vs 46 [29.7%]; difference, −9.93%; adjusted odds ratio, 0.59).
• Of 18 prespecified secondary endpoints, they observed no statistical difference in 14 endpoints.
• Compared with the placebo group, they found that the baclofen group had a significantly longer median length of mechanical ventilation (9 vs 8days; difference, 2.00; hazard ratio [HR] for extubation, 0.76) and stay in the ICU (14 vs 11 days; difference, 2.00]; HR for discharge, 0.70).
• However, at 28 days, they observed no significant difference in mortality in the baclofen vs placebo group (25.3% vs 21.6%; adjusted odds ratio, 1.24).
• They also noted delayed awakening (no eye-opening at 72 hours after cessation of sedatives and analgesics) in 14 patients (8.9%) of the baclofen group vs 3 (1.9%) in the placebo group.
The authors concluded, " Among patients with unhealthy alcohol use receiving mechanical ventilation, treatment with high-dose baclofen, compared with placebo, resulted in a statistically significant reduction in agitation-related events."
They further added, "However, considering the modest effect and the totality of findings for the secondary endpoints and adverse events, further research is needed to determine the possible role of baclofen in this setting and to potentially optimize dosing."
For further information:
https://jamanetwork.com/journals/jama/fullarticle/2776690
Article Source :
JAMA