Delhi government clears Rs.209 crore for Mohalla Clinics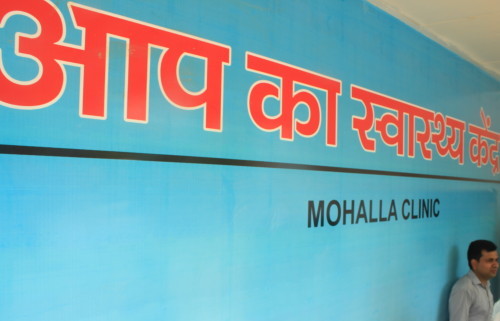 New Delhi: The Delhi government on Tuesday allotted Rs.209 crore for setting up 1,000 Mohalla Clinics in the national capital.

The decision was taken at a cabinet meeting chaired by Chief Minister Arvind Kejriwal, whose government had said the 1,000 community mohalla clinics in the city will ease the burden on crowded hospitals.

The first such clinic was launched in a west Delhi slum in July.

The Public Works Department has been tasked with setting up these clinics which will be equipped with modern healthcare facilities.

With a built-up area of 100-150 sq metres, these clinics will cater to people living within a one kilometer radius.

There will be a medical officer, pharmacist, auxillary nursing midwife and lab technician at each clinic.

In its Rs.41,129 maiden budget in June, the AAP government had earmarked Rs.3,138 crore for healthcare, the second highest allocation after education.