Delhi: While capital battles with Mosquito Menace, RML Hospital VIP rooms lie vacant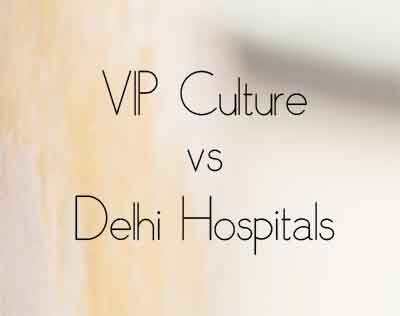 Delhi: While hospitals in the capital are overflowing with patients succumbing to the menace of dengue, chikungunya and viral fevers, reports on the other hand are now coming, about a special ward at the prestigious RML hospital, which is lying vacant in the wake of so-called VIP patients.

Reports in the media have pointed out to a dedicated VIP room in the central government run hospital that is reserved for  assembly members, CGHS beneficiaries and previous Prime Ministers. The chamber is kept vacant and overstaffed doctors are monitoring it at all the times. Doctors from RML, safdarjung and Lady Hardinge Medical College are assigned duties in order to look after the VIP chamber within the hospital.

While the entire hospital is overflowing with patients, the staff allotted to this special section in the nursing home of the hospital are not allowed to move as they are mandated to  cater to only the VIP patients.

"Due to the dengue and chikungunya outbreak, RML is flooded with patients. One doctor is attending to 10 patients in the emergency . But our services are being wasted waiting for a dignitary who never arrives," a doctor working on one such duty informed TOI.

A senior doctor from the hospital told Mail Today, "This is the time when all the hospitals are overloaded with the patients and even doctors are falling ill due to surge in viral infections. Wasting doctors on this VIP room is not a smart move."

When asked by India Today over the unused chamber and on duty doctors who are only watching the VIP chamber RML spokesperson Dr VK Sinha said "We are trying our level best to manage the patient load". The room is in the nursing home and does not affect the functioning of the hospital."

Delhi reported two more chikungunya-related deaths on Saturday, taking the toll to 15.