Dengue outbreak: No cause of panic, says AIIMS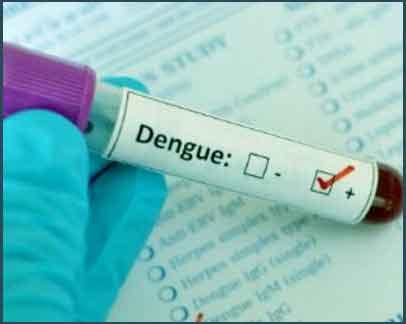 New Delhi: Leading experts in medicine at the All India Institute of Medical Sciences (AIIMS) advised people to focus on prevention of dengue as so far there was no specific treatment of the vector-borne disease.
However, there should be no cause of panic as there were only 2 per cent deaths in dengue cases, they said at a press conference held here to highlight the measures being taken by the country's premier medical institution on the National Dengue Day.
Prof PK Sen, director of the vector-borne diseases centre of AIIMS, said so far 18 countries had licenced production of the vaccine, but it was being used on a large scale only in Philippines.
He said India was closely studying the results of the vaccine's introduction in the south-east Asian nation.
So far the apex experts committee set up by the Ministry of Health had rejected the vaccine three times, saying that more scientific evidence was needed before it could finally be certified.
Dr Sen said different tools were being developed around the world for the treatment of the disease, but the WHO had not so far recommended them for large scale use.
Prof of Medicine at AIIMS Ashutosh Vishwas said the vaccine was rejected because it was found to be effective only up to 60 to 70 per cent.
The Government was asking the scientific bodies to generate more evidence before phase III trial could be considered, he said
He said the AIIMS was also focusing more on awareness about dengue and its prevention in the absence of any effective vaccine against the disease.
In reply to a question, he said there was no scientific evidence of some ''desi'' recipes like papaya juice, aloe vera or goat milk having anti-dengue virus property, though their intake might increase immunity or give general strength to the patient.
AIIMS organised a number of sessions and workshops on the National Dengue Day and the highlight of the event was a public lecture by Union Health Minister JP Nadda.