Management of MIH to prevent early posteruptive enamel breakdown- A case report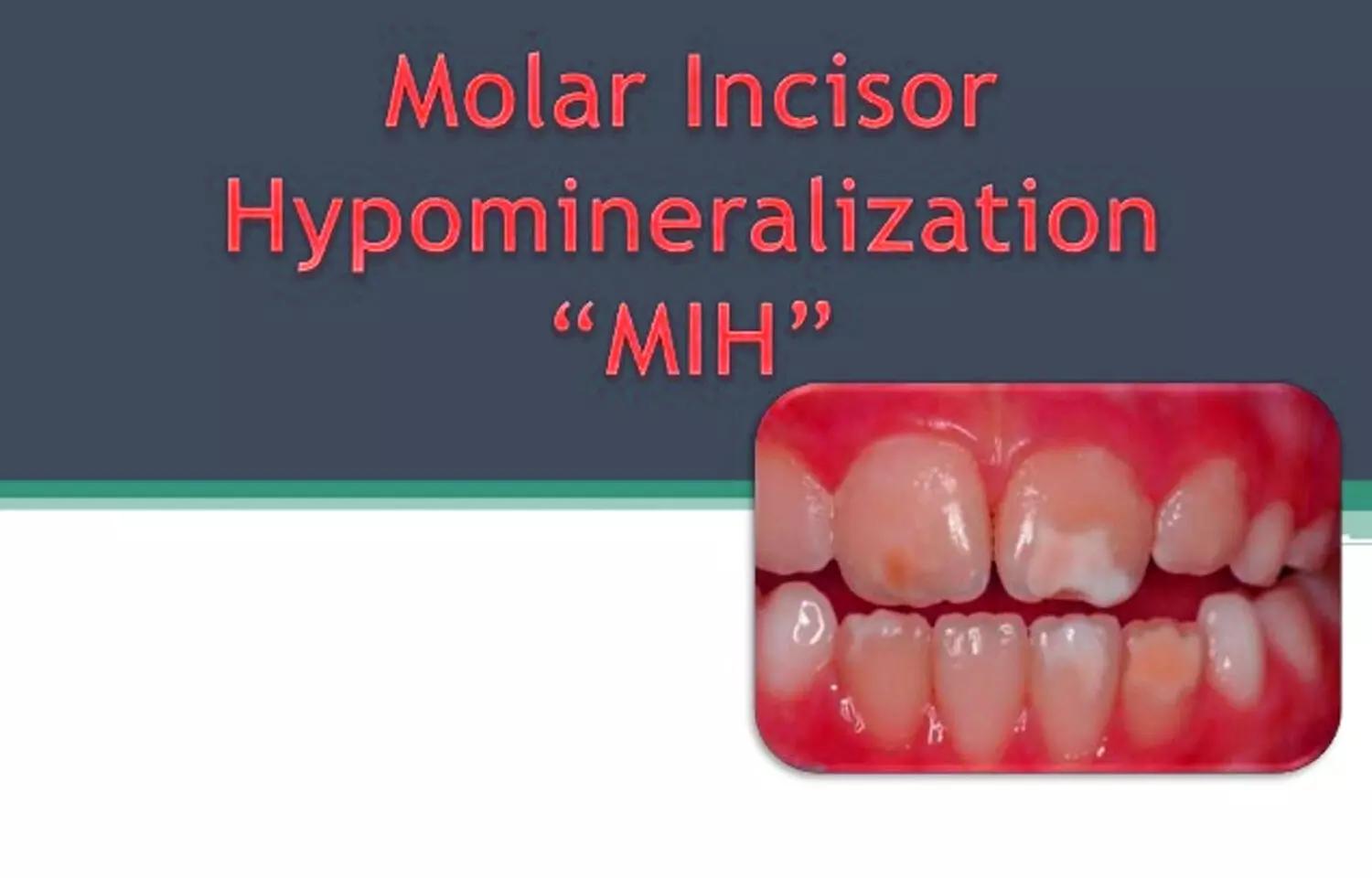 Dr Simone Bagattoni and colleagues from the Department of Biomedical and Neuromotor Sciences, Unit of Dental Care for Special Needs Patients and Paediatric Dentistry, University of Bologna, Alma Mater Studiorum, Bologna, Italy recently reported an unusual case study where they found out a novel interim approach to prevent early posteruptive enamel breakdown of molar-incisor hypomineralization.

The research is published in the Journal of American Dental Association.
Molar incisor hypomineralization (MIH) is the hypomineralization of systemic origin of one to four permanent first molars, frequently associated with affected incisors. It is a qualitative defect of the enamel. It is also called as hypomineralized permanent first molars (PFMs), idiopathic enamel hypomineralization, nonfluoride hypomineralization, and dysmineralized PFMs.
Severely molar-incisor hypomineralization (MIH)–affected teeth are prone to develop early posteruptive enamel breakdown (PEB) and caries. The characteristic feature of MIH is the clear demarcation between the affected and sound enamel. There is asymmetry of defects present in the molars and incisors where one molar or incisor can be severely affected, while the contralateral tooth may be clinically sound or have only minor defects.
The authors studied the case history of a 6-year-old boy who presented with strong hypersensitivity and extensive brown opacities in the partially erupted mandibular permanent first molars (PFMs), which later was diagnosed with MIH.
Constant hygiene and dietary counseling were planned and followed by the application of luted orthodontic bands and glass ionomer sealants to protect PFMs from caries and PEB until the complete eruption of the teeth.
After 36 months, the PFMs were completely erupted, with no caries and PEB, and the cooperation of the child increased.
This led the authors to conclude that temporary strategies are useful to preserve MIH-affected PFMs.
They further added that with the methodology described, the hypersensitivity decreased in the patient and that the patient reached a good degree of cooperation, making possible definitive rehabilitative considerations for the management of molar incisor hypomineralization.
Source : Journal of American Dental Association