Rare case of childhood bullous pemphigoid mimicking toxic epidermal necrolysis: a report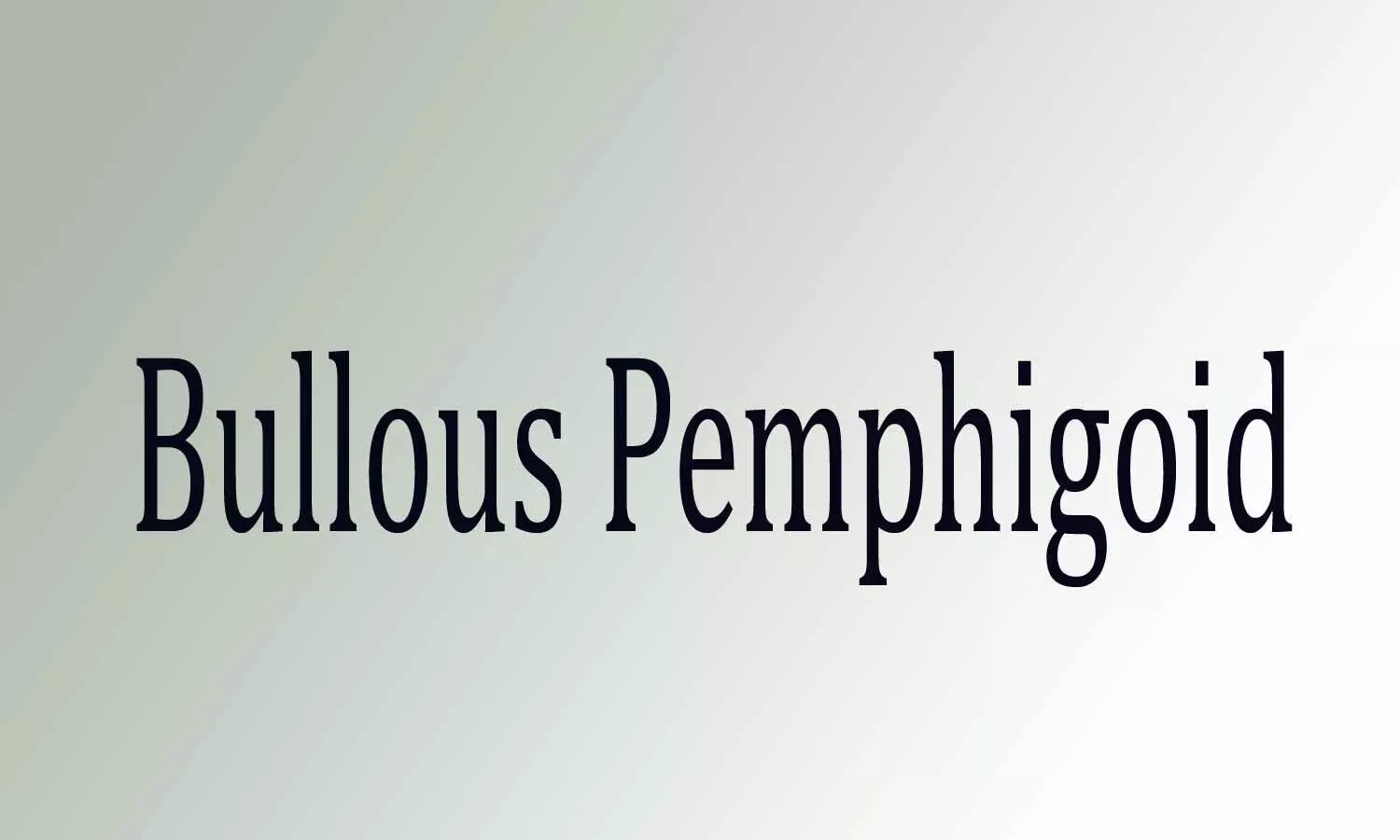 Iran: A recent case study in the journal Case Reports in Dermatological Medicine describes the case of a childhood bullous pemphigoid (BP) that clinically mimicked toxic epidermal necrolysis (TEN). The case shows that juvenile BP should be considered in the differential diagnosis of TEN in children, particularly if there are unusual features and an intractable course.
Bullous pemphigoid is an acquired autoimmune bullous disorder observed rarely in pediatric population. It is usually presented as large and tense bullae, distributed predominantly in the acral areas.
In the study, Zahra Nikyar, Autoimmune Bullous Diseases Research Center, Tehran University of Medical Sciences, Tehran, Iran, and colleagues present the case of a 3-year-old patient with an atypical presentation of BP whose clinical features were perplexing and provided a distinct diagnostic challenge.
The patient was referred to Markaz e Tebi Atfal, Tehran University of Medical Sciences (TUMS), Tehran, Iran, at February 2021, when she was ill with generalized erythematous patches, plaques, and flaccid bullae filled with clear fluid, along with some erosions, distributed all over her body. Nikolsky's sign was positive.
Initial treatment started with IVIG (1 g/kg/day for three days) due to the involvement of >90% of the surface area of the body. However, the new bullous lesions continued to appear; therefore, cyclosporine (3 mg/kg/day) was added to the treatment. Following the approval of the BP diagnosis, treatment was continued with methylprednisolone pulse (30 mg/kg/day for three days), and the lesions went into remission after a few days.
The treatment was continued on prednisolone (2 mg/kg/day) and dapsone 25 mg/day, and cyclosporine was discontinued. Eventually, prednisolone was tapered gradually within 3 months. At present, she is taking only 25 mg/day dapsone, and there has been no recurrence of lesions within the 5-month period of follow-up.
"We reported a case of childhood BP with an unusual presentation that clinically mimicked TEN to emphasize the necessity of paying more attention to history taking, physical examination, and clinical suspicion as key factors to reaching the correct diagnosis," wrote the authors.

"One can infer from our report the priority of prescribing methylprednisolone pulse over IVIG and cyclosporine in hard-to-treat BP in children. However, further studies are needed to shed more light on this issue," they concldued.
Reference:
Zahra Nikyar, Parvaneh Hatami, Zeinab Aryanian, Soheila Sotoudeh, Vahid Ziaee, Azadeh Goodarzi, "An Unusual TEN-Like Presentation of Juvenile Bullous Pemphigoid: A Diagnostic Challenge", Case Reports in Dermatological Medicine, vol. 2022, Article ID 8507156, 5 pages, 2022. https://doi.org/10.1155/2022/8507156
Source : Case Reports in Dermatological Medicine