Dermatological findings of SARS-CoV-2 in Indian scenario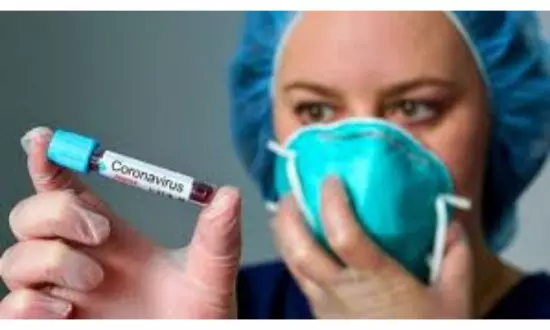 A varied dermatological finding were seen in patients infected with SARS-CoV-2 virus in India, depending on the severity of symptoms, states a study from North India.
First detected in Wuhan, SARS-CoV-2 is a single stranded, positive sense, RNA virus. It belongs to the corona virus family. Viral entry point is the Angiotensin converting enzyme 2 receptor which is found on the cell surfaces. The primary site of infection is lungs and its symptoms range from mild flu like symptoms to fulminant pneumonia which can eventually lead to severe respiratory distress.
The mechanism of cutaneous manifestations in SARS-CoV-2 is not well known, except for a few theories. It is postulated that lymphatic vasculitis is caused by the viral particles which are moving in the cutaneous blood vessels. After Langerhans cells activation, keratinocytes are the secondary targets with which various clinical manifestations are induced.
SARS-CoV-2 which is a novel corona virus has affected millions across the globe. The disease manifests in variable clinical severity causing both respiratory and extra respiratory symptoms. The dermatological manifestations are one of the symptoms which are sparsely reported. The present research aimed to study the various dermatological findings in SARS-CoV-2 positive patients in India.
The study involved 102 COVID positive patients after thorough clinical examination to determine the nature and frequency of various dermatological manifestations.
From the study the authors found that out of 102 positive cases there were 95 males and the mean age was 39.30 yrs. Out of these:
• Thirteen patients (12.7%) were found to have dermatological manifestations.
• Three (2.9%) had maculopapular rash.
• Two (1.9%) had urticarial lesions.
• Eight (7.8%) patients had itching without any specific cutaneous signs.
• Trunk was the most frequently affected area, followed by the extremities.
• No mucosal signs and symptoms were detected
From this study the authors concluded that Dermatological manifestations were seen in a small group of COVID-19 patients and the presentation may vary in different population groups and based on severity of disease.
To read more about this study, click the following link: https://doi.org/10.1111/dth.13849
Source : Dermatologic Therapy