Dupilumab may Raise Risk of Ocular Disease in Atopic Dermatitis Patients: Study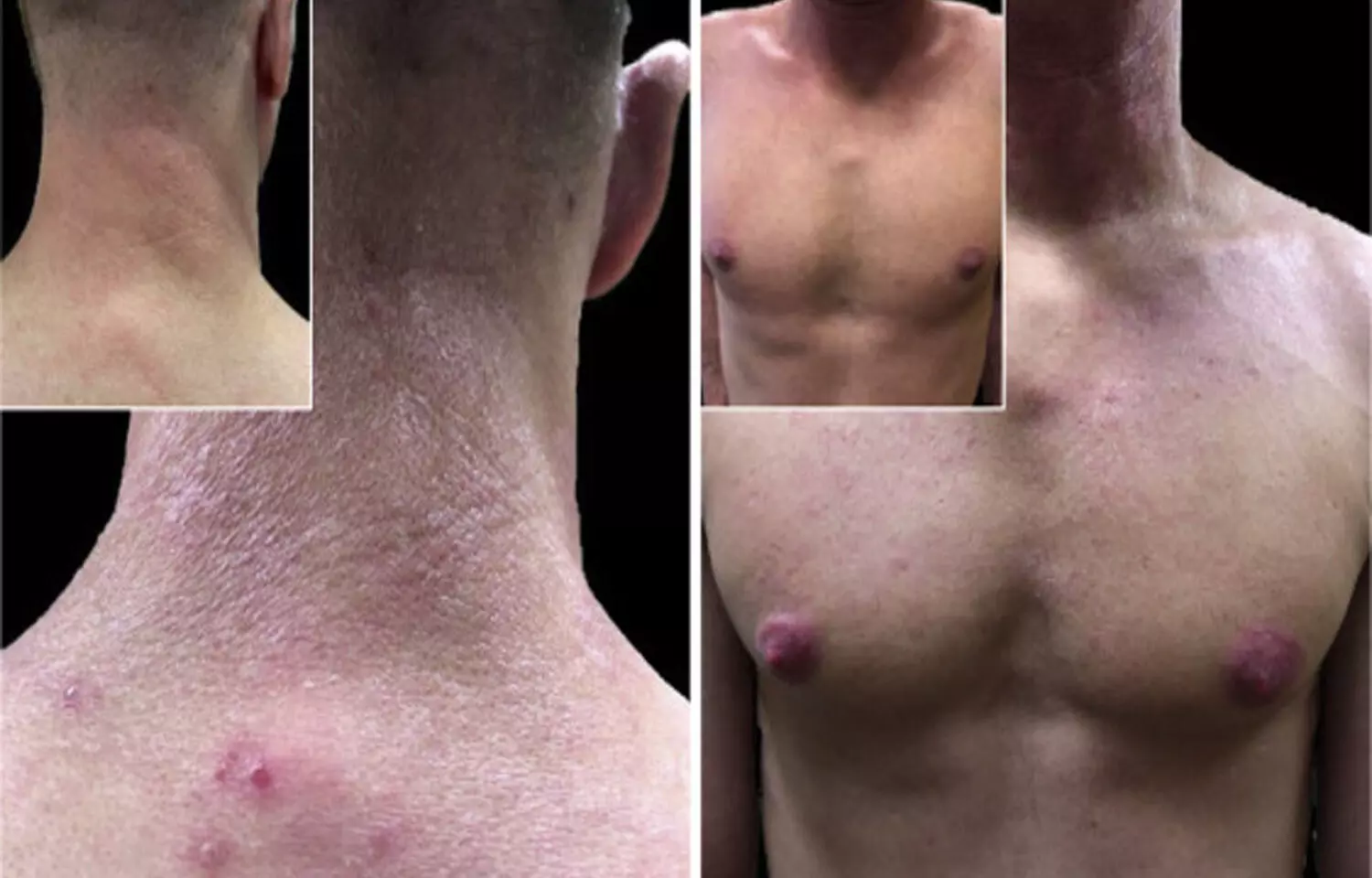 Dupilumab is the first human monoclonal antibody approved for the treatment of atopic dermatitis (AD). However, a recent study suggests that the use of dupilumab for atopic dermatitis increases the risk of ocular disease. The research has been published in the International Journal of Dermatology on May 26, 2021.

Previous studies have reported an increase of ocular side effects in patients who receive dupilumab, with a prevalence of 5–37%. However, these studies compared patients treated with dupilumab and placebo. And no studies have compared the patients treated with dupilumab and reference group treated with any other treatments such as cyclosporine, phototherapy, and topical corticosteroids. Therefore, a team led by Jordane Barbé conducted a study to compare the prevalence of ocular disease between AD patients receiving dupilumab treatment and AD reference group and to study the profile of the patients who developed ocular disease secondary to dupilumab treatment.
It was a bicentric, retrospective comparative analysis of patients with atopic dermatitis, as diagnosed according to the revised Hanifin and Rajka criteria. The researchers included a total of 100 patients, among which half of the patients received dupilumab 300 mg every 2 weeks. While the other half had received other types of treatment for their atopic dermatitis. They collected efficacy outcomes both at baseline and at month 4 (M4). The major outcome assessed was the presence of ocular disease, which was recorded at M4.
Key findings of the study were:
Upon analysis, the researchers found that the ocular disease was significantly more frequent in the dupilumab group than in the reference group(36% vs 10%) at month 4.
They noted that severe allergic conjunctivitis and blepharitis were significantly more frequent in the dupilumab group (30% vs 4%, and 22% vs 2%, respectively) with 1 case developing into ectropion.
They also noted that these symptoms developed after a mean of 10 weeks following initiation of treatment.
The authors concluded, "This study observed a prevalence of 36% of ocular disease in AD patients treated with dupilumab. Additional studies are required to confirm the risk factors we found for dupilumab-associated ocular disease and to identify new ones. Consultation with an ophthalmologist before the introduction of dupilumab might limit the occurrence of complications."
For further information:
https://onlinelibrary.wiley.com/doi/epdf/10.1111/ijd.15584
Article Source :
International Journal of Dermatology