Salicylic acid peel demonstrates efficacy in dermatophytosis: IJDVL study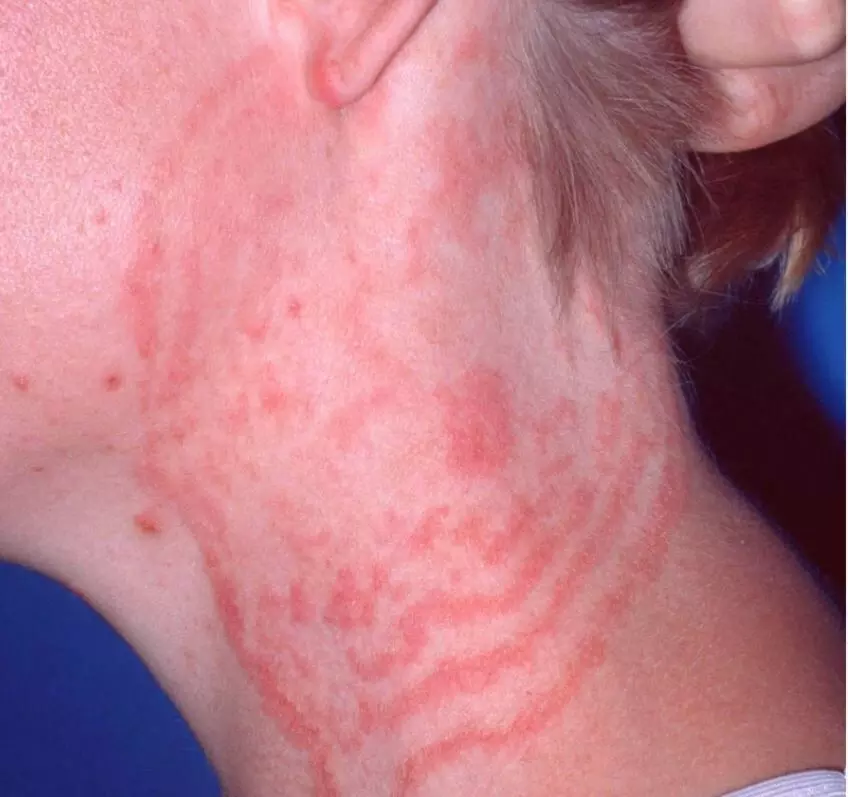 Salicylic acid peel demonstrates efficacy in dermatophytosis: IJDVL study

There has be an increase in the prevalence of dermatophytosis over the past few years across India although epidemiological data is lacking. Standard treatment recommendations from literature are not proving to be efficacious. Without any new antifungal drug and emergence of resistance treating dermatophytosis has become both a significant public health issue and financial burden. The treatment of multiple family members with higher doses and longer durations of antifungals has resulted in a significant financial burden for patients and their families.

Since the dermatophytes reside in the stratum corneum, peeling of this superficial layer should remove the fungus. Taking that as the base a study showing efficacy of salicylic acid peeling in dermatophytosis was published recently in the Indian Journal of Dermatology, Venereology and Leprology.
Patients with active tinea infections with positive potassium hydroxide (KOH) mounts were included. Itching was classified as per severity into three grades: mild grade 1, moderate grade 2, and severe grade 3. Following patients were excluded-
Pregnant females

Children (<18 years)
Patients with a negative KOH mount for fungus
Patients with extensive involvement (more than 20% body surface area)
Patients using topical or oral antifungals within preceding 2 weeks

Salicylic acid 30% was prepared by adding acetone to 30 g of salicylic acid powder to make it 100 mL giving a 30% w/v salicylic acid. Salicylic acid 30% application was done over the lesions (and 1 cm beyond the lesional border). The maximum quantity of salicylic acid used during a single treatment session was 10 mL (3 g of salicylic acid). While applying salicylic acid in the inguinal area, scrotum was protected. The treatment was repeated every week for 4 weeks along with follow-up by same set of investigators for all visits. Antifungal drugs were not coprescribed during the study period. KOH mounts was done at the baseline visit and at the end of fifth visit (1 week after the last application) for the assessment of the response, and then every week till 4 weeks after the last application.

Results:


Of the total of 35 patients recruited, 5 patients showed negative KOH examination and five were left out due to irregular adherence to study protocol. All the patients except two, had inguinal involvement. All the patients except one had more than one anatomical site involved. Three patients were treatment‑naïve and 22 had received antifungal treatment in the past 6 months. There were 7 patients who had showed clinical resistance to oral terbinafine and one patient to oral itraconazole.

Of the 25 patients, 22 (88%) patients showed clinical and microbiological cure 1 week after the last application. Remaining 3 patients were non-responders, had only symptomatic improvement. These 3 patients had extensive disease with previous history of topical steroid and antifungal usage. Patients showing clinical resistance to antifungals achieved clinical and microbiological clearance with salicylic acid.

Seventeen of 25 (68%) patients reported significant improvement (change of 2 grades) in itching after first application. Nine (41%) patients of the 22 responders showed recurrences indicating that 4 weeks' treatment is not sufficient in some patients to eradicate fungus and may require longer treatment. Localized burning sensation, erythema were the few side effects noted and none had any major (systemic) side effects.

Thus to conclude salicylic acid peel can be a very effective and economical option for treatment of dermatophytosi

Source- Saoji V, Madke B. Efficacy of salicylic acid peel in dermatophytosis. Indian J Dermatol Venereol Leprol. 2021;87:671-5.
Source : Indian Journal of Dermatology, Venereology and Leprology.