Topical steroids in infant atopic dermatitis may influence systemic immune profile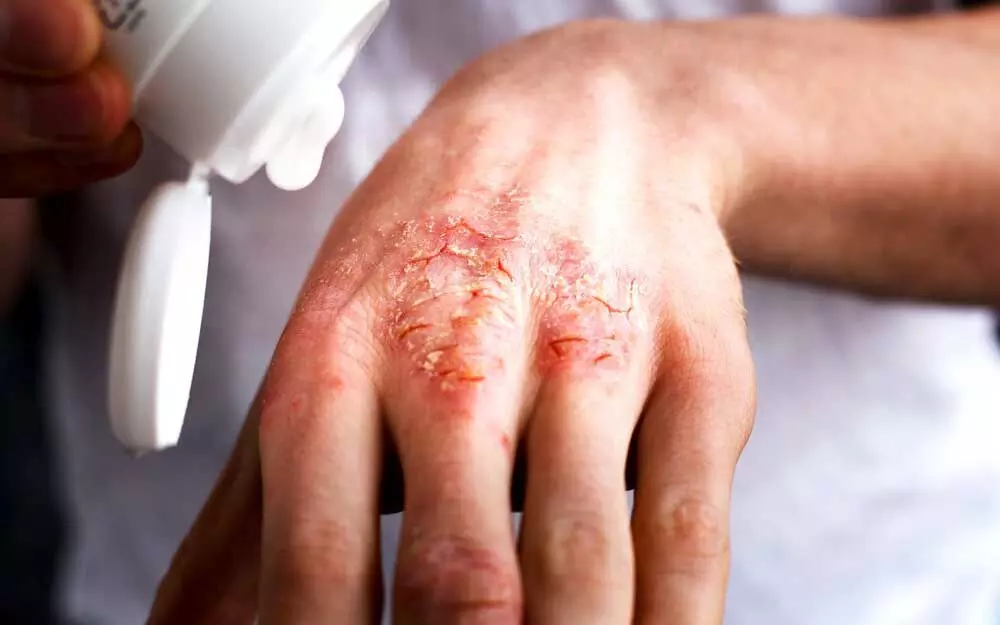 In a recent study , researchers have observed profound impact of topical therapy on systemic biomarkers, suggesting that the skin compartment generates a major component of dysregulated systemic cytokines in infant (AD).the findings have been put forth in The British Journal of Dermatology.

Atopic dermatitis (AD) is the most common inflammatory skin disease. It is highly heterogeneous in clinical presentation, treatment response, disease trajectory and associated atopic comorbidities. Immune biomarkers are dysregulated in skin and peripheral blood.
To gain an in depth knowledge on this, a team of researchers used noninvasive skin and peripheral biomarkers to observe the effects of real‐world topical corticosteroid (TCS) treatment in infants with AD, by measuring skin and blood biomarkers before and after therapy.
The study protocol consisted of Seventy‐four treatment‐naïve infants with AD underwent 6 weeks of TCS treatment. Stratum corneum (SC) and plasma blood biomarkers as well as SC natural moisturizing factor (NMF) were measured before and after TCS therapy. Immune markers included innate, T helper (Th)1 and Th2 immunity, angiogenesis, and vascular factors. AD severity was assessed by the Scoring Atopic Dermatitis index, and skin barrier function by transepidermal water loss (TEWL). Twenty healthy infants were recruited as controls.
Data analysis revealed the following facts.
TCS therapy predictably led to improvement in disease severity. Levels of immune markers in the skin and in the peripheral blood showed significant change from baseline, though most did not reach healthy control levels.
The most prominent change from baseline in the SC was in markers of innate immune activation, interleukin (IL)‐18, IL‐8 and IL‐1α, and the Th2 chemokines C‐C motif chemokine (CCL)17 and CCL22.
In blood, the largest changes were in Th2‐skewed biomarkers: CCL17, IL‐13, CCL22, IL‐5, and CCL26. TEWL decreased after therapy; no significant changes from baseline were found for NMF.
"It is possible that aggressive treatment of skin inflammation in early childhood AD could control or reduce peripheral Th2 immune skewing and reduce exposure of other epithelia to a Th2‐skewed environment. The hypothesis that early and aggressive treatment of AD could lower the risk of subsequent atopic comorbidities could be tested in well designed, adequately powered longitudinal randomized controlled clinical trials."the team concluded.
Primary source: The British Journal of Dermatology
Source : The British Journal of Dermatology