Low Carbohydrate high-protein diet benefits patients of diabetes; claims study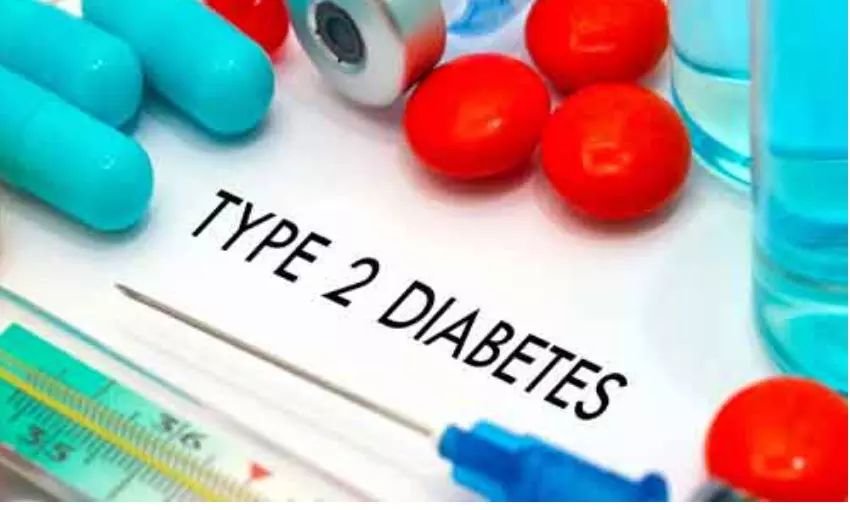 Carbohydrate -reduced high-protein diet reduced glucose excursions and improved beta-cell function, including proinsulin processing, and increased subjective satiety in patients with type 2 diabetes, suggests a recent study.Findings have been published in American Journal of Physiology-Endocrinology and Metabolism.

T2D is a progressive disease with worsening of glycemic control over time, in most patients explained by a decline in beta-cell function. The recent dietary consensus report from the American Diabetes Association (ADA) suggests that there is no ideal percentage of calories from carbohydrate, protein, and fat to be recommended for all people with or at risk of diabetes. Consistently, meta-analyses have demonstrated beneficial short-term effect of carbohydrate restriction on body weight and regulation of HbA1c, but have failed to reveal beneficial long-term effects beyond 12 months of dietary treatment.
With this background, researchers aimed to investigate 6 weeks of carbohydrate-restriction on postprandial glucose metabolism, pancreatic alpha- and beta-cell function, gut hormone secretion, and satiety in T2D patients.
The study comprised of a cross-over design, 28 T2D patients (mean: HbA1c 60 mmol/mol) were randomized to 6 weeks of carbohydrate-reduced high-protein (CRHP) diet and 6 weeks of conventional diabetes (CD) diet (energy-percentage carbohydrate/protein/fat: 30/30/40 versus 50/17/33). Twenty-four-hour continuous glucose monitoring (CGM) and mixed meal tests were undertaken and fasting intact 40 proinsulin (IP), split proinsulin concentrations (SP), and postprandial insulin secretion rates (ISR), insulinogenic index (IGI), beta-cell sensitivity to glucose (Bup), glucagon and gut hormones were measured. Gastric emptying was evaluated by postprandial paracetamol concentrations and satiety by visual analogue scale ratings.
On data analysis the following facts emerged.
A CRHP diet reduced: postprandial glucose area under curve (net AUC) by 60% 24h glucose by 13% (p<0.001), fasting IP and SP concentrations (both absolute and relative to C-peptide, p<0.05), and postprandial ISR (24%, p=0.015), while IGI and Bup improved by 31% and 45% (both p<0.001).
The CRHP diet increased postprandial glucagon net AUC by 235% (p<0.001), subjective satiety by 18%(p=0.03), delayed gastric emptying by 15 minutes (p<0.001), decreased gastric inhibitory polypeptide net AUC by 29% (p<0.001), but had no significant effect on glucagon-like-peptide-1, total peptide YY and cholecystokinin responses.
For the full article, follow the link: 10.1152/ajpendo.00165.2020
Primary source: American Journal of Physiology-Endocrinology and Metabolism
Source : American Journal of Physiology-Endocrinology and Metabolism