SGLT2 inhibitor dapagliflozin when used for heart failure may prevent diabetes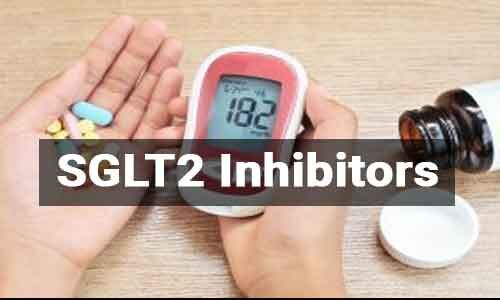 Chicago, Illinois- Analysis of large international DAPA-HF trial participants notes diabetes prevention benefit in patients with heart failure who took 10 mg of medication.
The SGLT2 inhibitor dapagliflozin, when used in patients with heart failure, provided a benefit in preventing type 2 diabetes (T2D), according to the study, "Effect of Dapagliflozin on the Incidence of Diabetes: A Prespecified Exploratory Analysis from DAPA-HF," presented today at the American Diabetes Association's® (ADA's) 80th Virtual Scientific Sessions.
Sodium-glucose co-transporter-2 (SGLT2) inhibitors are a new group of oral medications used for treating type 2 diabetes The drugs work by helping the kidneys to lower blood sugar levels.
SGLT2 inhibitors have been approved for use as a treatment for diabetes since 2013. They are taken once a day with or without food.
The original DAPA-HF trial was a phase 3 placebo-controlled international study of dapagliflozin in people with chronic heart failure and a reduced ejection fraction (a measurement indicating the percentage of blood the left ventricle of the heart pumps out with each contraction.) The trial enrolled people both with and without type 2 diabetes. The 4,774 study participants, average age 66 years, were randomly assigned to take either 10 mg of dapagliflozin or a placebo once daily and were followed for 18.2 months. The study indicated the risk of worsening heart failure or death from cardiovascular causes was lower among the dapagliflozin patients than among those who received the placebo, regardless of the presence or absence of diabetes.
The current planned analysis assessed whether dapagliflozin reduced the incidence of T2D in the 2,605 trial participants who did not have T2D when the study began. Of the participants without T2D, 1,298 had been assigned to the dapagliflozin group, and 1,307 to the placebo group. New-onset T2D was defined as A1C ≥ 6.5% on two consecutive study visits throughout the median 18.2-month follow-up.
Results of the analysis indicated:
A total of 157 participants developed T2D, 150 of whom had prediabetes (A1C 5.7-6.4%) at the beginning of the study.
The people who developed T2D had higher average A1C levels, greater body mass index (BMI) and lower eGFR (level of kidney function) at the beginning of the study than those who did not develop diabetes.
Cox proportional hazards model data showed dapagliflozin reduced new-onset diabetes by 32%, with 4.9% of dapagliflozin patients (64 of 1,298) developing T2D, compared to 7.1% (93 of 1,307) in the placebo group.
In an additional exploratory analysis, those patients who did develop diabetes during the trial experienced a 70% increase in mortality, after adjustments for baseline features.
"Our sub-study within the DAPA-HF trial demonstrates that diabetes prevention could be considered an additional benefit of dapagliflozin, whose main effect, of course is to reduce cardiovascular mortality and worsening heart failure in patients with heart failure and reduced ejection fraction," said Silvio Inzucchi, MD, lead investigator and professor of medicine at the Yale University School of Medicine. "The 32% relative risk reduction compares favorably with the 31% reduction with metformin, as reported in the Diabetes Prevention Program. We will need to do more studies to see if this effect extends to patients without heart failure and reduced ejection fraction and to evaluate how durable the benefit might be and how long diabetes prevention persists after the discontinuation of therapy."
Research presentation details:
Dr. Inzucchi will present the study in the session titled, Preventing Type 1 and Type 2 Diabetes (With ADA Presidents' Select Abstract Presentation)
Date: Monday, June 15, 8:00 – 10:00 a.m. CT (all sessions will be recorded and available for viewing for up to 90 days)
Abstract 271-OR
Source : American Diabetes Association