Study shows how COVID-19 infection influences blood sugar in type 1 diabetes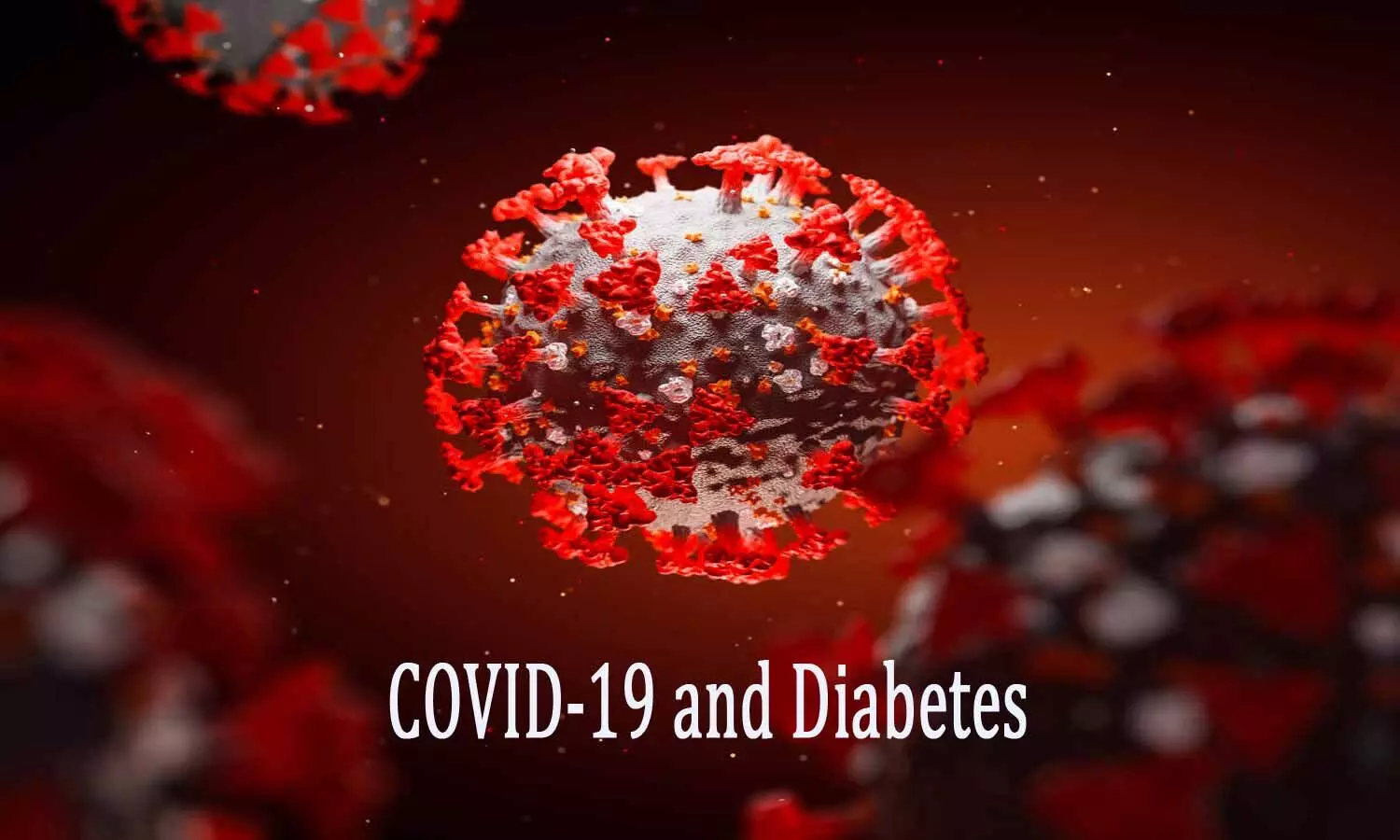 USA: Preliminary findings from a multicenter surveillance study in the U.S. has found that about half of type 1 diabetes patients with COVID-19 have high levels of blood sugar. The study is published in the journal Diabetes Care.
The researchers wanted to further investigate how coronavirus might impact people with autoimmune condition with respect to their blood sugar levels and clinical outcomes.
The Centers for Disease Control and Prevention (CDC) had stated that diabetes patients had a higher risk for severe illness with coronavirus disease 2019. There is limited information on clinical outcomes for type 1 diabetes patients who have confirmed cases of COVID-19. Osagie A. Ebekozien, vice president, quality improvement, and population health at the T1D Exchange, and colleagues examined patient characteristics and adverse outcomes in type 1 diabetes patients with confirmed COVID-19.
The study was conducted by T1D Exchange Quality Improvement Collaborative in collaboration with an additional 49 endocrinology clinics (a total of 64 U.S. sites). Patients were classified as COVID-19 positive if they were tested positive for COVID-19 through a molecular test (RT-PCR).
In the group of 33 people who had a confirmed case of COVID-19, the researchers found that:
48.5 percent had high blood sugar, 45.5 percent had a high temperature and 39.4 percent had a dry cough.
Other symptoms included tiredness (33.3 percent), vomiting (33.3 percent), shortness of breath (30.3 percent), nausea (30.2 percent), body ache or headaches (21.2 percent) and less that 15 percent said they experienced chills, chest pain, loose stools, abdominal pain, loss of taste, and loss of smell.
Aside from COVID-19, the research team also identified several other health issues, that many of the participants had in common, with obesity being the most prevalent at 39.4 percent and 12.1per cent of the confirmed COVID cases had high blood pressure.
Nearly one-third of the patients developed Diabetic ketoacidosis (DKA).
The research team also looked at 31 people with type 1 diabetes who appeared to show COVID-19 symptoms but had not been tested and confirmed for the virus.

The symptoms among these people was very similar to those who had tested positive for the infection like high blood sugar, high fever and cough.
The researchers are now calling for further studies that would help people to further understand the risk factors that are linked to the clinical course of COVID-19 among those with type 1 diabetes.
The study entitled 'Type 1 Diabetes and COVID-19: Preliminary Findings From a Multicenter Surveillance Study in the US' h published in the Diabetes Care journal.
Source : Diabetes Care