New diabetes drug launched in India by US pharma Eli Lilly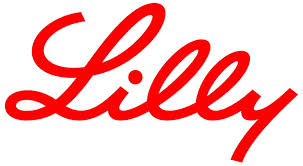 India to enhance its diabetes medication portfolio with the launch of US pharma major Eli Lilly's new drug in the market by end of 2015

US pharma major Eli Lilly is slated to enhance its drug portfolio in India with the launch of a new medication to treat diabetes. After having received the approval from the concerned regulatory authorities in India, the said drug will be launched by the end of this year.

In line with its plans to expand its product portfolio in India, Eli Lilly has also set its target to enhance treatment for oncology in India. A new medication in this health branch is also ready to be introduced in the Indian market by end of 2016 or early 2017.

"We are planning to introduce a new medication later this year in diabetes. We have received approvals for the same," Eli Lilly and Company India Pvt Ltd Managing Director Edgard A Olaizola told PTI.

For Eli Lilly in India, diabetes is the primary segment for the company with "around 60 to 70 per cent of our revenues in India coming from diabetes followed by oncology and the osteoporosis," Olaizola said.

The company sells a range of medicines and drug delivery devices in the diabetes segment. Last year, it had introduced Savvio, an insulin delivery device in India.

Speaking on the sidelines of the 3rd National NCD Summit 2015 organised here, Olaizola said the company is also planning to introduce another medication in oncology that could be launched by end of 2016 or early 2017.

"It has been filed for regulatory approvals," he said.

Commenting on the significance of the Indian market for Eli Lilly, he added: "India is a very important market for the company in Asia."

The biggest market for the company globally are the US, Europe as a region and Japan, he added.