Consumption of foods high in vitamin D may protect heart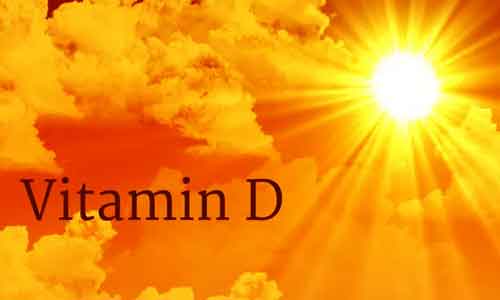 Studies in the past have shown that vitamin D supplements do not reduce the risk of having or dying from a heart attack or stroke.
Researchers have found that consumption of foods high in vitamin D may have heart-protective effects, in a new study, The study has been published in the Journal of Human Nutrition and Dietetics.
Vitamin D is an important prohormone for optimal intestinal calcium absorption for mineralization of bone. Because the vitamin D receptor is present in multiple tissues, there has been interest in evaluating other potential functions of vitamin D, particularly, in cardiovascular diseases (CVD). Cross-sectional studies have reported that vitamin D deficiency is associated with increased risk of CVD, including hypertension, heart failure, and ischemic heart disease.
Sunlight is a rich source of Vitamin D but the dietary sources include-
Fatty fish, like tuna, mackerel, and salmon.
Foods fortified with vitamin D, like some dairy products, orange juice, soy milk, and cereals.
Beef liver.
Cheese.
Egg yolks.
The researchers conducted the study to evaluate the association between dietary vitamin D intake and 10‐year first fatal/nonfatal cardiovascular disease (CVD), conventional CVD risk factors and surrogate markers related to inflammation, coagulation, insulin resistance, liver and renal function.
The study was conducted during 2001-2012 and included 1,514 men and 1,528 women from the greater Athens area, in Greece. In the lowest, middle, and highest categories of vitamin D intake, cardiovascular events (such as heart attacks and strokes) occurred in 24%, 17%, and 12% of men and 14%, 10%, and 11% of women.
In contrast with vitamin D supplementation trials that have shown modest to neutral beneficial effects on heart health, this study revealed that increased vitamin D intake from food sources may protect against heart-related problems, especially in men.
For further reference log on to:
Source : Journal of Human Nutrition and Dietetics