Fruit consumption decreases cardiometabolic risk in obese people, study finds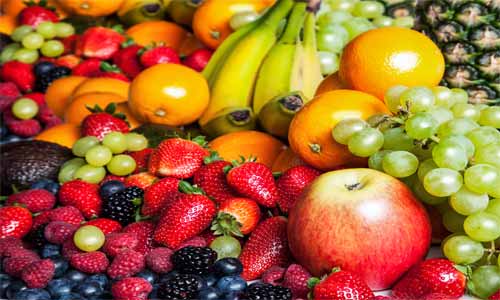 Korea: According to a study conducted by Shiao Shih Liu and colleagues, increased fruit consumption has probable positive impacts on cardiometabolic risk factors in obese patients. The findings of this study were published in the Korean Journal of Family Medicine on 20th September 2021.
The purpose of this study was to investigate the connection between fruit intake and changes in cardiometabolic variables in obese adults
The Korean-based Genome and Epidemiology Study included 21,270 participants (8,718 men and 12,552 women) aged 40 and older who were monitored for an average of 4.4 years. A food frequency questionnaire was used to measure fruit intake at both the baseline and second follow-up. A linear regression model was used to obtain the beta coefficient and confidence intervals for changes in cardiometabolic risk variables as a result of fruit consumption.
In this study, researchers discovered that whether the overall amount of fruit ingested or variations in fruit intake rose among obese patients, usually beneficial improvements occurred. Waist circumference, systolic blood pressure, and triglycerides were reduced in both men and women as total fruit consumption increased. Unlike males, women's fasting blood glucose levels improved with increased fruit consumption. A meta-analysis of changes in body anthropometric characteristics based on fruit intake revealed a decrease in waist circumference with increased fruit intake, which is consistent with the findings of this study. Fasting blood glucose was decreased in this research by increased fruit intake as well as changes in fruit intake, but only in obese but non-diabetic women. The blood glucose level did not rise as the amount of fruit consumed increased.
The majority of research in the literature have looked at cross-sectional data, and just a few have looked at the link between cardiometabolic risk factors and fruit intake or changes in fruit intake over time. More research is needed to investigate the influence of different fruit kinds on cardiometabolic risk factors. In conclusion, a larger volume of fruit consumption, as well as an increase in fruit consumption, may have positive impacts on the cardiometabolic risk factors of obese persons.
Reference:
Liu SS, Kim JY, Park JH, et al. Fruit Intake and Changes of Cardio-Metabolic Risk Factors in People with Obesity. Korean J Fam Med. 2021;42(5):382-389. doi:10.4082/kjfm.20.0205
Source : Korean Journal of Family Medicine