Vegetarian Diet Does not pose Risk of Vitamin B6 Deficiency, says study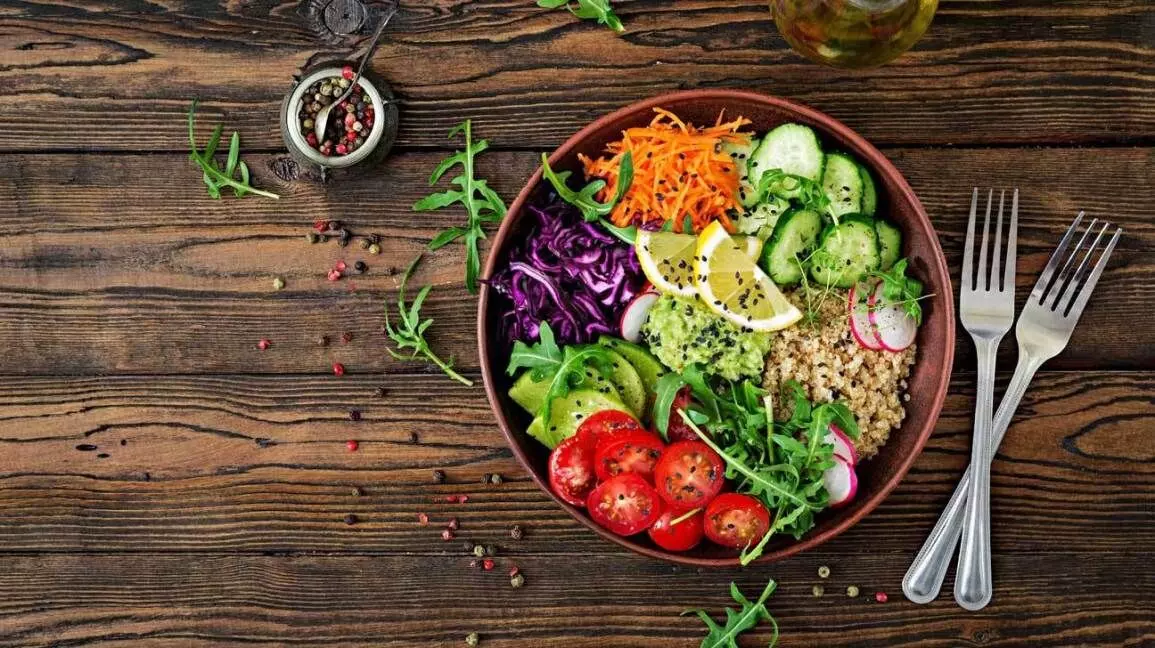 Plant-based diets avoiding meat and fish, such as a vegetarian diet, have gained popularity over recent years. Vitamin B6 from plant foods may have lower bioavailability than vitamin B6 from animal foods. However, a recent study suggests that a vegetarian diet does not pose a risk for vitamin B6 deficiency. The research has been published in the journal Nutrients on 12 May 2021.

While vegetarians may have lower risks for ischemic heart disease, diabetes, total cancer, and eye cataract, the supply of certain nutrients may be critical with unbalanced vegetarian diets. Previous studies on the vitamin B6 status among vegetarians are inconsistent, reporting lower or similar serum concentrations of pyridoxal-5′-phosphate (PLP) among vegetarians compared to non-vegetarians. Therefore, Tilman Kühn and his team conducted a study to assess vitamin B6 status among vegetarians, but also pescatarians, and flexitarians, compared to meat-eaters in the population-based NHANES study (cycles 2007-2008 and 2009–2010).
NHANES is a study program conducted by the Centers for Disease Control and Prevention's (CDC) National Center for Health Statistics (NCHS). In this present study, the researchers used data from two NHANES cycles 2007-2008 and 2009–2010. The vitamin B6 status was examined based on the serum concentrations of PLP (nmol/L) and 4-PA (nmol/L), as well as their ratio of 4-PA/PLP. Both biomarkers were measured by high-performance liquid chromatographic (HPLC) analysis. The researchers included data of 8968 adults with serum pyridoxal-5′-phosphate (PLP) and 4-pyridoxic acid (4-PA) measured by HPLC as well as dietary intakes from 24-h recalls.
Key findings of the study were:
The mean PLP concentrations were 58.2 ± 6.0, 52.1 ± 3.7, 49.2 ± 4.6 and 51.0 ± 1.1 nmol/L among vegetarians, pescatarians, flexitarians, and meat-eaters and the mean 4-PA concentrations were 32.7 ± 4.0, 29.0 ± 2.5, 34.8 ± 5.6 and 33.0 ± 0.7, respectively.
Upon analysis, the researchers found no statistically significant differences in PLP, 4-PA, and their ratio across the groups in multivariable linear regression models.
They noted that the use of vitamin B6 supplements was the strongest predictor of the vitamin B6 status, followed by the dietary vitamin B6 intake.
They also noted that several other covariates were significantly associated with vitamin B6 biomarker levels, particularly, serum albumin, creatinine and alkaline phosphatase,
They wrote that these covariates should be considered when assessing the vitamin B6 status.
The authors concluded, "In the present analysis, no evidence was found that the type of diet (vegetarian, pescatarian, flexitarian, and meat-eating) consumed affects vitamin B6 serum concentrations. Therefore, meat and fish, which are good sources of vitamin B6, may not be needed to achieve a sufficient vitamin B6 status, and vitamin B6 may not be a critical nutrient among vegetarians."
For further information:
DOI: https://doi.org/10.3390/nu13051627
Article Source :
Nutrients